What is TV Geek Army?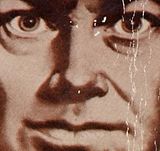 We're talking TV news, TV reviews, TV opinions, and TV lists. It's militarized and mobilized madness for seriously geeky fans of great TV. And of course, "great TV" can come in many forms, whether it's the high drama of Mad Men, the screwball comedy of Arrested Development, the dark thrills of Hannibal, or even a goodly dose of reality when it's brewed with just the right mix.

You know you are one of us if you have opinions about what makes a great show (or the opposite thereof). So dive right in and join our community, start commenting and pontificating away, send us a tip, or submit a TV news story or review!