What is TV Geek Army?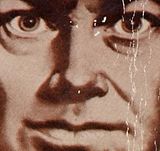 We're talking TV news, TV reviews, TV opinions. It's militarized and mobilized madness for seriously geeky fans of great TV. And of course, "great TV" can come in many forms, from the broadcast networks to the cable channels outer rim to an ever bourgeoning number of online sources. Is this the age of "peak TV"? The answer doesn't matter: in fact we're in a new TV Golden Age, and the TV Geek Army is here to report on and revel up in it.

You know you are one of us if you have opinions about what makes a great show (or the opposite thereof). So dive right in and join our community, start commenting and pontificating away, send us a tip, or submit a TV news story or review!
Featured Stories