TV Geek Army means serious television news and reviews for serious (and seriously geeky) fans of great TV.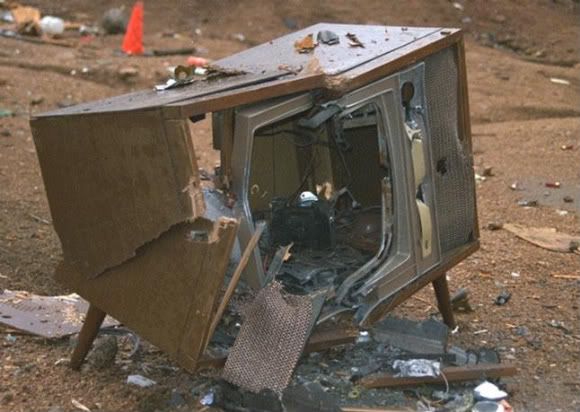 By deploying high quality content written by a top notch staff, a state-of-the-art technology platform and content management system, and innovative uses of content aggregation and social media tools, TV Geek Army is the next generation TV battle station that you've been searching for your entire life (even if you didn't realize it until just now).
Join us
We are always looking for passionate and geeky contributors – if you would like to contribute TV news, reviews, and opinions about your favorite (or most hated) shows, we have an easy-to-use online platform to help it all up (just head
here
). Check out our crack team of TVGA contributors here.
What kind of stuff do we cover?
The vision is to cover anything worth watching across the television spectrum – from the broadcast nets to the fringes of the cable dial to serialized content online and on set top boxes – seven nights a week and 365 days a year (there's no rest for the wicked in an army dedicated to television geekery, after all). For example, check out the
100+ television shows
that we've covered already.
Contact us
Media inquiries, advertising opportunities, questions, feedback, rant, spam (okay, we would appreciate not-spam), etc: please visit our
contact page
.
To subscribe to the TV Geek Army newsletter, head
here
.
TV Geek Army is a product of Forwerd Media, based in Los Angeles, California.
TV Geek Army. Join the movement.
TV Geek Army Privacy Policy
The privacy of visitors to TV Geek Army is important.
We recognize that privacy of your personal information is important. The following discusses what types of personal information we receive and collect when you use and visit TV Geek Army, and how information is safeguarded. Personal information is never sold to third parties.
Log Files
As with most other websites, we collect and use the data contained in log files. The information in the log files include your IP (internet protocol) address, your ISP (internet service provider, such as AOL or Shaw Cable), the browser you used to visit our site (such as Internet Explorer or Firefox), the time you visited our site and which pages you visited throughout our site.
Cookies and Web Beacons
We do use cookies to store information, such as your personal preferences when you visit our site. This could include only showing you an interstitial once in your visit, or the ability to login to some of our features, such as profile pages.
We use third-party advertising companies to serve ads when you visit our Web site. These companies may use aggregated information (not including your name, address, email address or telephone number) about your visits to this and other Web sites in order to provide advertisements about goods and services of interest to you. If you would like more information about this practice and to know your choices about not having this information used by these companies, please see: http://www.networkadvertising.org/managing/opt_out.asp
Some of these advertisers may use technology such as cookies and web beacons when they advertise on our site, which will also send these advertisers (such as Google through the Google AdSense program) information including your IP address, your ISP, the browser you used to visit our site, and in some cases, whether you have Flash installed. This is generally used for geotargeting purposes (showing New York concert ads to someone in New York, for example) or showing certain ads based on specific sites visited (such as showing cooking ads to someone who frequents cooking sites).
You can chose to disable or selectively turn off our cookies or third-party cookies in your browser settings, or by managing preferences in programs such as Norton Internet Security. However, this can affect how you are able to interact with our site as well as other websites. This could include the inability to login to services or programs, such as logging into forums or accounts.
TV Geek Army is a collaborative blog written by a group of individuals. TV Geek Army accepts forms of cash advertising, sponsorship, paid insertions or other forms of compensation.
The compensation received will never influence the content, topics or posts made in TV Geek Army. All advertising is in the form of advertisements generated by a third party ad network. Those advertisements will be identified as paid advertisements.
The owner(s) of TV Geek Army is not compensated to provide opinion on products, services, websites and various other topics. The views and opinions expressed on TV Geek Army are purely the blog owners. If we claim or appear to be experts on a certain topic or product or service area, we will only endorse products or services that we believe, based on our expertise, are worthy of such endorsement. Any product claim, statistic, quote or other representation about a product or service should be verified with the manufacturer or provider.
TV Geek Army does not contain any content which might present a conflict of interest.