A few years ago, I wrote an essay breaking down the conventional geek wisdom that Battlestar Galactica is a great show. As is the wont of any writer with half an ego and a spicy piece freshly in hand, I passed it around to some friends.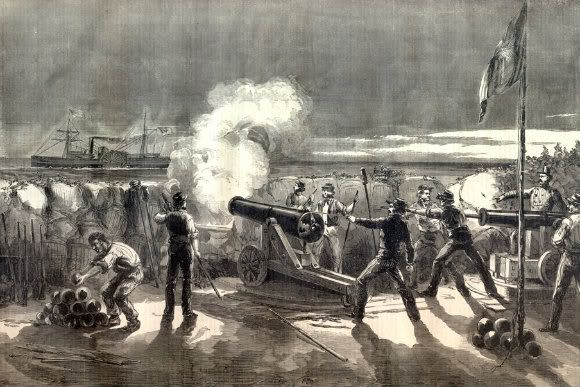 In so doing, I forwarded it to an e-mail list of pop culture writers and enthusiasts that I've known for many years. I figured that there would likely be some people up for a passionate defense of BSG, which would kick off a zesty debate.
That didn't happen. Instead, a fellow that I was on friendly terms with to date went absolutely ballistic because he felt I had "spoiled" the final few seasons of Battlestar Gallactica for him in the midst of my analysis of the series as a whole. Keep in mind that the story was published on January 11, 2011 and the BSG series finale had aired nearly two full years earlier.
Ever since, the notion of spoilers and spoiler alerts in the online age has been on my mind. In publishing a television site that includes more than 2,000 reviews to date (and counting!), I had to make the calculation early on that more or less every story would include a "spoiler" of some sort. And unless we were to run a real estate-chewing SPOILER ALERT at the top of each and every one, there would need to be a general assumption, a general understanding with our readers, that TV reviews would, well, review major plot points, story arcs, character moments, reveals, and so forth (i.e. "spoilers") therein. And it's therefore worth noting that in running more than 2,000 reviews, we've only come across this issue a miniscule number of times.
I suppose that gets to the heart of what bothers me about people who complain about spoiler alerts: they tend to make up the rules for what constitutes a "bad" spoiler – or something they've learned that they would have preferred to not learn (or wait to learn until some Date To Be Decided Later, I suppose?) – as they go along.
So if I say that Friends' Ross and Rachel had a comically tumultuous relationship, perhaps that's fine, but if I include the fact that by the series conclusion in 2004 that they, wait for it… wind up together, that could be cause for great outrage and condemnation in some corners if it wasn't fronted by a, "Stop reading right here if you haven't…" of some sort. And if a recent review of Fringe by dynamite TV Geek Army contributor Mark Curran happens to mention plot points from the 2005 film Serenity, readers are going to have to expect pop culture references from all manner of sources (spoiler alert: a comment fuming about just this prompted me to write this piece).
I'm not immune to being spoiled from time to time myself, for what it's worth. For example, I'm both a huge fan of the New York Giants and someone who hates commercials, so I often time shift when watching games. This can get me into trouble if I'm anywhere near a computer, of course, as scores are updated in real time – and I'll actually avoid my phone during these situations to avoid a revealing text messages from friends. During this year's Super Bowl, in fact, even though I watched the game on a several minute delay as I ran around my house cleaning and doing chores (spoiler alert: I've got a touch of ADD at times), I was tortured by hearing screams and cheers up and down my block: was it in support of the Giants, or the Patriots, a touchdown, an interception?
But my point is that I know I'm taking some "risk" in situations where I'm attempting to shield myself from information that I don't want to know (yet). And I think sports holds an exceptional example of how silly this whole spoiler business is because who in their right mind would expect to see a "spoiler alert" on any news or sports website webs-wide the second after the Super Bowl (or insert any sporting event here) concludes?
Television show reviews must be looked at in the same light. To be perfectly specific: after a show has aired in major U.S. time zones, it must be open to review and interpretation without the "fear" of getting the (gender neutral) panties of a few cantankerous souls in a collective bunch. The big and obvious caveat is for critics who obtain screeners and are therefore able to watch episodes ahead of their scheduled airdate, so a big difference there.
It's 2012, and time for everyone to get on the same page in terms of the etiquette of television show reviews and spoilers. In essence it boils down to: unless it's a preview published before the airdate, let's kick spoiler alerts to the curb. Who's with me?
And by the way, hope this isn't too big of a shocker to anyone but I felt the need to spread the word that the Union won the Civil War.