I've long been a fan of The Apprentice in all of its iterations (I even enjoyed the one-off Martha Stewart edition!). Even with Donald Trump's incessant blowhard-ery, the concept and format typically works well even when pitting celebrities (some with quotes around that word, others not) against each other for the prize of giving money to charity (read = reigniting/supercharging careers).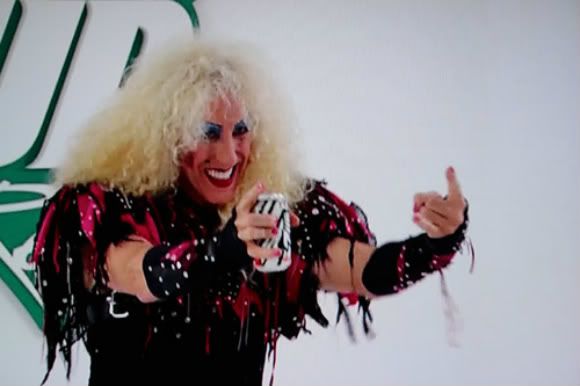 And therefore I'd have to say on the strength of what appears to be the upcoming season's cast, we should be in for yet another entertaining and train wreck-y season of Celebrity Apprentice action.
According to reality blurred, this season's Celebrity Apprentice cast will include: Clay Aiken, Marco Andretti, Adam Carolla, Tia Carrere, Lou Ferrigno, Debbie Gibson, Teresa Giudice, Victoria Gotti, Arsenio Hall, Penn Jillette, Lisa Lampanelli, Dayana Mendoza, Aubrey O'Day, Paul Teutal, Cheryl Tiegs, Dee Snyder, George Takei, and Patricia Velasquez.
Let's start with the comedic talent, which is top notch. Though Andy Dehnart at reality blurred throws the "alleged comedian" tag on Adam Carolla, I believe that he's one of the very best comedians and broadcasters in the game today (The Adam Carolla Show is a must-listen podcast... get it on), so his participation alone – and I would think he's a lock based on comments on his podcast that he'll be in New York for an upcoming project – is worth a tune-in.
Look for Carolla to ally with Penn Jilette as the two share an chemistry during Jilette's appearances on Adam's show. And the same goes with Carolla and "insult comic" Lisa Lampanelli (who is quite talented and funny herself), though the boys and girls are often split up in the early Apprentice going. Throw the always fascinating George Takei into the mix, and you get a pretty intriguing constellation of people who are loosely connected through The Howard Stern Show: Takei regularly appears in week-long stints while Carolla, Lampanelli, and Dee Snyder (the former Twisted Sister front man is credited by Stern as being one of his first celebrity pals) are long time guests and "friends of the show." Snyder also performed very well in a guest role during last season's edition of The Celebrity Apprentice.
We then get into the reality show star tier. I might be the biggest fan on the planet of MTV's Making the Band franchise, so I very much perked up at learning that Danity Kane member Aubrey O'Day will be a contestant. Look for Growing Up Gotti's Victoria Gotti to keep things feisty, and it will be interesting to see how American Chopper's Paul Teutal meshes with his fellow entertainers.
Finally, there's the usual smattering of current/former models (Tiegs, Velasquez, Mendoza), sports stars (Andretti), and actors/entertainers we haven't heard from in a dog's age (Hall, Ferrigno).
I'm looking forward to the new season and am happy to see that the franchise still has legs yet. And we might say that this is yet another good reason for Donald Trump to shelve his presidential ambitions for the good of the television masses.