There are plenty of shows that were canceled before their time. Freaks and Geeks, Firefly, Veronica Mars, My So-Called Life and Arrested Development are all shows that clearly were not appreciated in their time but have since grown a massive following. The following 17 shows are the series that were canceled, without so much as an Internet petition to save it. You won't see a Kickstart Campaign, or a Netflix revival for these forgtton television shows.
1. Opposite Sex (2000)
Three high schoolers are psyched to learn that they are the only boys accepted to a prestigious formerly all girls academy in Northern California. The guys are not exactly lucky with the ladies, so they figure that since there's only three of them and a campus full of females, they will definitely increase their odds. The cast includes Milo Ventimiglia before he hit it big with roles on Gilmore Girls and Heroes, Allison Mack before Smallville and Captain America himself, Chris Evans. The series only lasted eight episodes, and that cancellation was probably the best thing to happen to the cast.
2. Do-Over (2002)
Five years before Dan Humphry was mooning over Serena Van Der Woodson on Gossip Girl, Penn Badgley starred in this sorely overlooked comedy that aired on The WB. Joel is a depressed 36-year old salesman that is transported back in time because of a freak accident. Joel is able to relive his life as a 14-year old in 1980. Since Joel has complete awareness, he is able to make everyone think he is super cool by wearing Ghostbuster costumes before the movie is even released, or giving a speech that is stolen verbatim from Dead Poets Society. Do-Over only had a 15 episode run, but it was a great 15 episodes.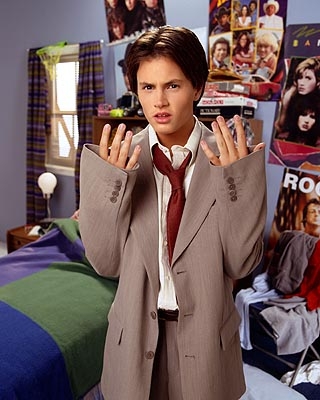 3. Glory Days (2002)
Eddie Cahill (Rachel's dreamy assistand, Tag, from Friends) played a writer that was returning to his hometown to discover some mysterious happenings. Basically an episodic horror show that was Everwood meets Supernatural with a bit of a tamer Twin Peaks thrown in for good measure. Speaking of Everwood, it featured Emily Van Camp long before Brothers and Sisters, and Revenge. Created by Kevin Williamson, this was a clever and creepy show that was canceled after only 9 episodes.
4. Dead Last (2001)
Before Tyler Labine became the best friend we didn't even know we wanted in Reaper (another great show that ended too soon) and Tucker and Dale Vs. Evil (If you haven't seen this movie, this is the time you need to add it to your Netflix que.), he was one of the stars of this hilarious short lived WB comedy. A struggling rock band discover a mystical amulet that allows them to see dead people. Since the show was devilishly witty, the characters were aware of how annoying it was that they were forced to help the ghosts resolve their issues. Only 8 episodes; RIP Dead Last.
5. Young Americans (2000)
A semi-spinoff of Dawson's Creek, Young Americans was a summer show that took place in a idylic North Carolina prep school. Will Crudski only appeared in two episodes of the Creek, supposedly being a childhood friend of Pacy, Joey and Dawson's. The fact that he was never mentioned before or after these two episodes can surely be forgiven. Kate Bosworth played the stunning tomboy, so basically a blond Joey Potter. Matt Czuchry, Michelle Monaghan and Charlie Hunnam also played recurring roles. One of the more interesting story lines included Ian Somerholder falling in love with one of his classmates only to discover that he was actually a she, he's not gay after all, hilarity ensues. In spite of a cast full of future stars, there was only enough interest to churn out 8 episodes.
6. Reunion (2005)
There is nothing worse than mystery soap being canceled before all is revealed. This FOX show followed the lives of a group of friends, each episode chronicling a year in their life. The show is supposed to span 20 years and flashes to current time where we learn one of the friends was murdered and another one of the friends may be the killer. The nostalgia of the 80s. a sudsy mystery, and a great cast that included Chyler Leigh, Dave Annable, and Will Estes, made for an intrigueing drama. After only 13 episodes, audiences were left hanging and never learned who done it.
7. Time of Your Life (1999)
After Sarah ditched Bailey on Party of Five, she made her way to New York for her own spin-off. Jennifer Love Hewitt was at the height of her charm, Jennifer Garner played her gawky roommate and the innocuous drama had few story lines that held audiences interests. The show did manage to run for 19 episodes, not too shabby.
8. Zoe, Duncan, Jack and Jane (1999)
The WB never made a typical sitcom (check out Off Centre). Selma Blaire starred as Zoe Bean, a smart and sarcastic New York teenager that lived with her single mother and hung out with her three titular friends. One episode entailed the misunderstanding of Zoe's mother and Duncan sleeping together, which was oddly funny for a show about Teenagers. The comic gold stemmed from twins Jack and Jane (the brilliant and underused Michael Rosenbaum and Azura Skye). The show lasted two seasons, but that includes the less fun second season that they retitled Zoe.
9. Jack & Jill (1999)
Even though this comedy/drama lasted two seasons, it was never quite accepted by the audience or the network. The WB aired Jack & Jill in a time-share slot with their other fledgling, but much more fabulous, Felicity. Amanda Peet plays Jack, Ivan Sergei plays Jill, the attempt at being cutesy was probabyl a bad sign. Justin Kirk and Jaimie Pressly played the lead's best friends, and supplied the show with every ounce of entertainement and charisma it was able to muster.
10. Grosse Pointe (2000)
A parody show that was created by Darren Starr. It was mostly a thinnly vieled mocking of Beverly Hills 90210, and was often hilarious. Lindsay Sloane was brilliant as a clear immitation of Tori Spelling. The show only lated 17 episodes, but it was also a show that achieved what it needed in its short run.
11. Popular (1999) Most people remember this show now, but there was a period of time where the absolutely manic and uproarious comedy was overlooked. The Ryan Murphy created show had a stellar cast that was game in even the most ridiculous scenarios. Glee is not entirely orignal, before there was Sue Sylvester, there was Bobby Glass, before there was the Cheerios, there was the Glamazons, and before Britney had an unhealthy knowledge of cat sicknesses, Josh ford could wipe the floor with anyone on chicken knowledge, Popular was two seasons of absolute genius.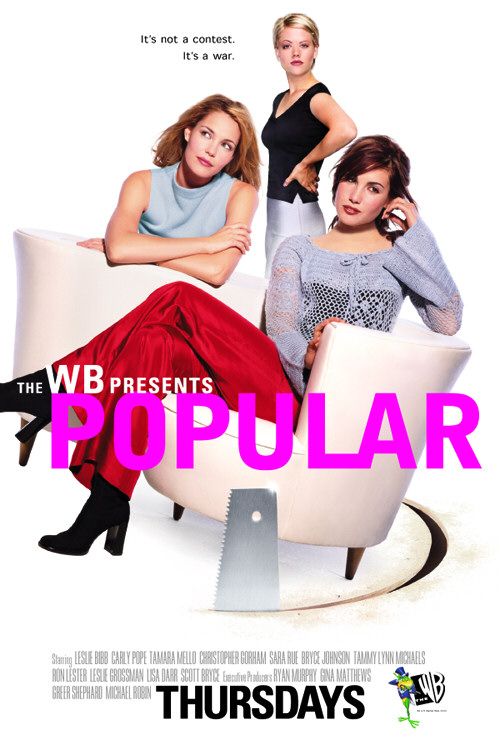 12. Related (2005) Four sisters deal with love, careers, and family disfunction in this sweet little gem that only lasted a season. The show was nothing special, but entertaining enough to deserve some more room for growth. It also starred Lizzy Caplan as the wise snarky sister, which pretty much made it a must-watch.
13. Theives (2001) You will be hard pressed to find any information on this show, and it is even more difficult to find another person who has seen the show. Lasting only 10 episodes, this sexy and fun caper starred John Stamos and Melissa George as bickering con artists.
14. Wonderfalls (2004) The delightfully charming Wonderfalls was about a sarcastic recent college graduate who works at a Niagra falls gift shop and has the ability to talk to figurines. The figurines rope her into helping people. It isn't clear where the voice is coming from unlike shows like Joan of Arcadia it wasn't definitely God, but it was unsettling for our protagonist anyway. A 13 episode run, and another show that may have benefited from having a short and sweet life.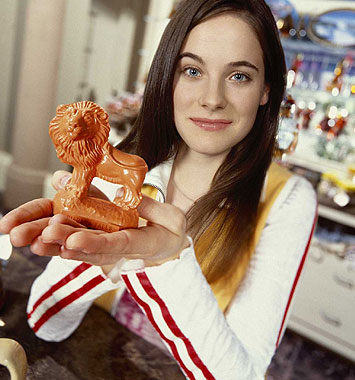 15. MYOB (2000) A snotty teen runaway (Katharine Towne) moves in with her aunt and irritates everyone in the process. This NBC comedy only had a hanful of episodes(4 in all)and was fairly deserving of its early cancellation. There are two reasons this show had potential, Colin from The Real World Hawaii had a supporting role, and we were introduced to the gloriously charming Lauren Graham. Graham played the uptight aunt to the sniveling brat, and death of MYOB freed her up to be a Gilmore girl.
16. Pasadena (2001) Murder, cover-ups and suburbia made this short-lived Fox drama rife with potential. Alison Lohman, Dana Delany, and Martin Donovan were all fantastic in this sudsy soap that was only given 13 episodes.
17. Get Real (1999) Another FOX disfunctional family show. The drama definitely had potential, and could easily be forgiven for the early episodes that constantly broke the fourth wall. The Green family included three teenagers that just happened to become much bigger stars like Eric Christian Olsen, Jesse Eisenberg, and Oscar winner Anne Hathaway.