As I watched the sixth season finale of Dexter the other night, I was struck by the fact that for the first time I wasn't tingling with surprise about how everything turned out, nor did I have that edge-of-my-seat feeling about what would come next for Dexter Morgan as I have in previous seasons. No, this year I was just livid.
Why?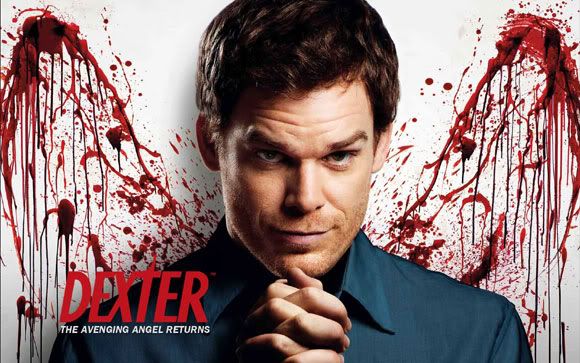 Because Dexter, a show that in its first three seasons was stellar, is now a steaming pile of sloppy, desperate writing that is beating a premise that's completely spent. Where did the Dexter Morgan with a code and incredibly thorough and deliberate serial killing habits go? I think he left when the original showrunning team fled for the hills to new projects and left behind writers that were more plot-focused and showy villain-focused than their predecessors ever were.
To be honest I've been concerned about the show since Season Four as Dex became sloppy with his murders and increasingly nonchalant about being seen in the daylight around his eventual prey. There were more and more plot threads left ignored, or swept under the rug, and a lot more instances of Dexter figuring out evidence that no one in any other division would have picked up on making him look more and more like some genius while every other cop walked around going 'Duh.'
But the particular straw(s) that broke me this season were many. First, who didn't see the Travis (Colin Hanks) twist coming a mile away? Aside from making the writers feel smug and clever, what was the point of that reveal? I would have been ok with it if the writers played out the parallels between imaginary Dexter's dad (James Remar) and Professor Geller (Edward James Olmos) but they barely touched on that in favor of piles of heavy-handed religious exploration. Travis and Gellar as a pair of God-squad serial killers were fine as a storyline all by themselves; their twist added nothing to the mix.
Secondly, there were a zillion wasted sub-plots this season like the Ice-Truck killer hand floating from one creeper intern to the next. Batista's sister was a story cipher and just another naked girl on the show. Self-destructive Quinn was an annoying buzz kill the entire season and never achieved any kind of sympathy from us or Deb. What was the point of Arthur Mitchell's kid reappearing just to have Dexter drop the kid and the storyline once more?
But nothing lit my rage like Debra Morgan's storyline this season. Prior to this season, Jennifer Carpenter's performance of Dexter's sister, Deb, had always been a highlight of the series. Deb's non-stop trucker mouth mixed with moments of haunted vulnerability made the character real and she never lapsed into a cartoon. Sure, she had atrocious luck with men (serial killer, co-worker, victims of violence) but it was understandable with a woman like Deb who had ambition in a dangerous line of work. Except five seasons of logic were wiped away, retconned, if you will, by the writing staff as they put Deb in therapy and had her come to the realization that she's romantically in love with her brother. Yes, they're not related by blood but they might as well be according to every scene they've ever shared on this show! To clarify, I'm not offended by the idea of that situation happening (which I know does in the real world). No, I'm offended by the ham-handed way it was shoehorned into this season, as another unnecessary twist that failed to be organic in any way to the story being told over five years. There's been no foreshadowing to this revelation…ever. Even Carpenter looks uncomfortable trying to sell stolen nervous glances at her brother. If I were her, I'd beg to be killed rather than play this asinine arc out.
As the flames of dislike licked at my brain during the credits, I was despondent registering just how far this once mighty show had fallen. Even worse, is the fact that there's still two more seasons to come of this train wreck before it gets put out of its misery by Showtime in 2013. That realization made my own Dark Passenger uncoil from its slumber as I considered other shows still on the air that are flailing along creatively and could do with a mercy killing to save their legacies, or just to rid the world of their way too extended existence.
Two and a Half Men
Nine years into its run with its half man a full man now and the loss of maniacal star Charlie Sheen, Two and a Half Men just keeps going like the cockroach of comedies. Please know, I don't cast aspersions from afar with this show. I've suffered its inelegant ad nauseam sex jokes and sophomoric storylines first hand on too many coast-to-coast flights, family get-togethers and even my own laziness when I can't find the remote. I know that the show doesn't improve with re-watching or fresh eyes. It's the same jokes and the same stale formula even when new cast are added, as proven by the addition of Ashton Kutcher who slipped into Sheen's spot this season. It's strictly about business now, churning out new episodes because it fattens the wallets of everyone involved. My Dark Passenger screams, "Kill it!"
The Bachelor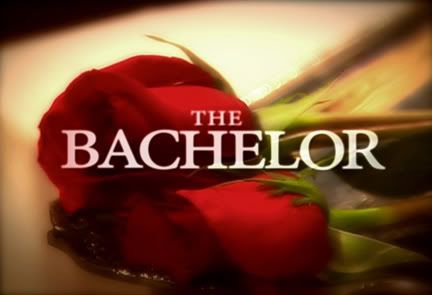 This show has always been gross with women looking for real love via a reality show. The melodramatic rose ceremonies, the cat-fighting inside the house, and the smarmy multiple make-out sessions in an episode should earn viewers hysterical blindness for condoning this creepiness after 16 seasons. Shouldn't the fact that not one relationship from the finale episodes have lasted long-term make an air-tight case by now about why audiences should retire this dreck from the airwaves? There's no happy ending to this show and there never will be so my Dark Passenger is just itching to wrap it up in plastic.
Whitney
Okay, Whitney isn't even a season old but it did get picked up for a full season and I still can't figure out why. I know every show goes through growing pains in its freshman year. There's a lot of trial and error, tone finding and cast gelling that needs to happen for a series to turn into Seinfeld, The Office or 30 Rock. I watched the last new episode of Whitney before its winter break the other week hoping that I'd find a show with a spark of purpose and an ensemble finally achieving some cohesion. I didn't find any of that. Sadly, there's still that gratingly overdone laugh track married to lame relationship jokes and Whitney Cummings looking gawky and uncomfortable delivering her lines with too MUCH of everything (voice, arms, body, eyebrows, you name it). There comes a time, like many other shows have learned this season, that sometimes you can't save the sinking ship. Let it go and go forth and improve for when you pitch the next project. Whitney, turn your cheek so I can grab your blood type, please.
The Office
Like Dexter, The Office was once great. It sure started out rocky as it tried to literally remake Ricky Gervais' brilliant BBC series for U.S. audiences but once Greg Daniels and company felt confident enough to move away from its source material and let Steve Carell run the paper asylum as Michael Scott, the show found its voice. Even before Carell left the show last season, The Office was showing it wear. The once dynamic Jim and Pam evolved into happy marrieds, uninteresting in their domestic bliss. Dwight, without a true boss or an adversary, was devolving into caricature. The rest of the cast were mired in repetitious or dead ends stories. Now that Carell is gone and Ed Helms as Andy Bernard is the new boss, the cracks are even more apparent. Instead of the writers getting bold and putting a wild card into the boss' office, they went with safe Andy who gets written like he's Michael Scott-light. Yet that dynamic doesn't work because it's been a long time since Andy was the anger management douche that first transferred to the Scranton branch. He's since evolved into a sweet lap dog lacking the blatant ego and cluelessness of Scott that made that character so fun to watch squirm. While James Spader is a welcome addition, he doesn't have the bite of a series regular to really shake up the show and the ensemble cast. The Office is floundering on a paper boat to nowhere. My Dark Passenger needs to sink it.
Undercover Boss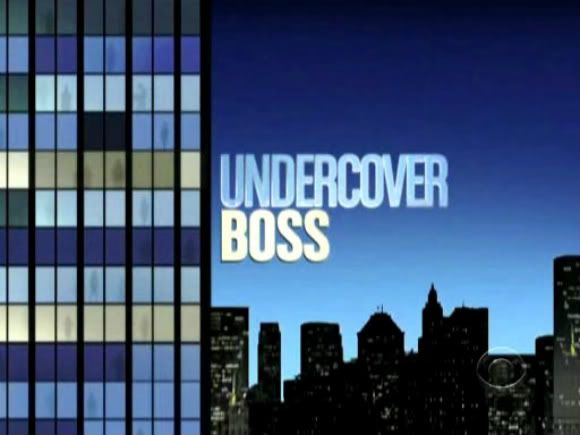 This "feel good" show about corporate CEO's dressing up in disguise to work amongst their company rank and file to get to know what it's really like inside the company might have captured some hearts a year ago, but moods change fast when the 1% is living it up at the expense of the 99%. The highly orchestrated encounters between the boss of the week and the selected employees that share either their sob story or indefatigable optimism smacks of the worst kind of corporate whitewashing. No matter how you look at it, the show is essentially a one-hour cream puff commercial for the company being featured. It makes the boss look great and the company altruistic but you can't help but think about all the other employees not screened to make it into the show that deserve the same kind of special attention that will never get it once the camera lenses and lights are gone. I feel like I want to take a shower after watching an episode, not from the tears falling, but from the cynicism that has crept into my spine. My Dark Passenger is ready to fire this one for good.
How I Met Your Mother
Can we just find out who the mother is already? Talk about a stretched premise! How I Met Your Mother has tap-danced around revealing Ted's eventual wife for so long utilizing so many false alarm moments and twist tactics, the audience has lapsed into a disinterested coma of not-caring anymore. Sure the ensemble, especially Neil Patrick Harris, is still charming and funny but there's a real pervading sense now that they're also desperately trying to keep a stagnant story going. Each new pregnancy reveal or group dynamic plot turn feels like a delay tactic that's tiresome to watch. The only problem is there's a full season of this show yet to go before it ends. It's not a good sign when my Dark Passenger just wants to fast-forward to the very end.
Do you agree with my Dark Passenger? Which shows does your Dark Passenger want to murder?