[Editor's note: This piece was written by TVGA Chief Storyline Correspondent Tara Bennett]
If you're a fan of scripted television, then you know that even great shows have bumpy storylines or iffy arcs. It's rare to have a slam dunk season of television that gets as close to narrative perfection as a show can get like Freaks and Geeks, Season Five of The Shield, Season Three of Buffy the Vampire Slayer or Season One of Lost. It's much more likely that any given show on network or cable will have an excellent or great season with a few lame arcs or sub plots peppered throughout that manage to drag its show down.
Ask any television writer in the business and they'll absolutely cop to the fact that their shows birthed a few dog episodes a season that faltered due to a sputtering arc, the rough execution of a topic or just because its group of worn out writers were suffering from a creativity stall. Writing 22 episodes of anything under the gun in nine months will do that to you. It's actually a bit of a miracle that as many good to great episodes get written every season on the variety of great shows on TV right now.
That being said, we're here to nitpick at TV plot blunders today and in 2011, we saw quite a few of them. No scripted genre was spared from our Lame Patrol – be it comedy, sci-fi or drama – there was some eye-rolling earned by all of them and we're here to call them out. Let us reiterate these constructive comments are not meant to embarrass the creatives responsible for them (ok, maybe that's not true for some of them that created the more egregious ones) but rather to point out when something just didn't mesh or weakened the show so in the future they can steer far, far away from those doomed paths the next time their writers assemble.
Without further ado, TVGA's 9 TV Storyline FAILS of 2011... (spoilers below for various current season plot points)
The Bait & Switch Ending of The Killing Season One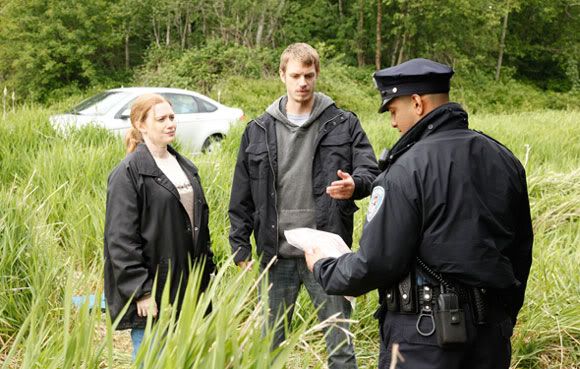 Much has been said (well) by our fellow television critics this year about showrunner Veena Sud's bad choice of crafting an entire, moody, purposeful season around the murder of teen Rosie Larsen and then not giving audiences any payoff in the season finale. Adding insult to injury, Sud instead added several last second twists that not only felt tacked on but completely out of character for most of those involved in them. The show taught its audience to be patient and focused for 12 hours and 40 minutes of its storytelling and then flamed out in a spastic, five-minute, ADD bender that of course left audiences angry and utterly disappointed.
Sophia, the "WAAAALT!" of The Walking Dead Season Two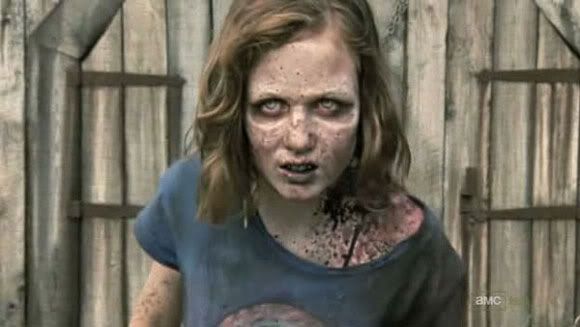 Sometimes when creative spit-balling inside an insular room with like-minded individuals, it's easy to get carried away with just how much juice a story plot point can provide when played out over a long period of time. I think we can fairly say that the writers of The Walking Dead completely overestimated exactly how much audiences would care about a little girl we barely knew who completely disappeared from the screen for more than five episodes. While the show's characters were pretty obsessed with ferreting Sophia out of the zombie infested woods, she pretty much became a drinking game for all of us wincing in pain at home. It's clear the problem really stems from the writers falling in love with Sophia's reveal at the end of "Pretty Much Dead Already" but never creating enough emotional resonance for the audience along the way to feel like all that plot dithering was worth the outcome.
The Sydney Bristow of Pan Am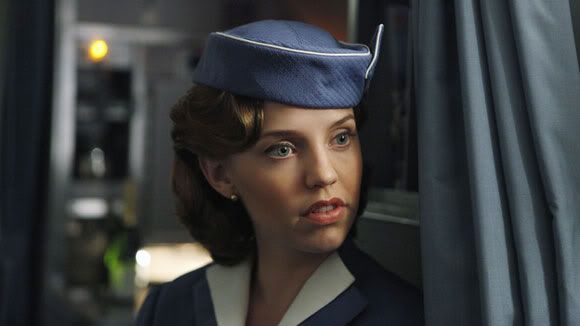 Pan Am had plenty of problems but one of the most unnecessary elements they shoe-horned into the series was making stewardess Kate Cameron (Kelli Garner) a secret CIA operative. Really? You can almost imagine some ABC executive upon reading the period piece pilot script about early flight attendants firing out a note to the showrunner saying, "Wait, shouldn't there be a spy in this thing? We had this show called Alias and it was great! Do that…DO IT."
Deangelo Vickers, the Dud of The Office Season Seven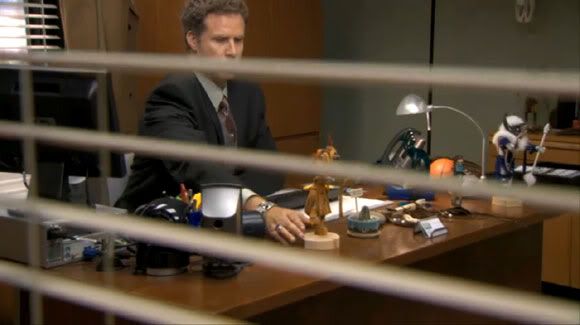 As Steve Carell's Michael Scott was winding down his final days at Dunder-Mifflin's Scranton Branch, the writers brought in Will Ferrell as the replacement regional manager, Deangelo Vickers. While it made sense to start grooming Michael's heir apparent, it made no sense whatsoever to stunt cast Ferrell in a role that he obviously had no intention of sticking around for after his arc. For the audience, Ferrell's prescence meant there was no reason to bond with this character. Instead, Vickers felt like a distraction taking up space better served in saying goodbye to Michael Scott. The writers don't even try to validate his worth as they too banish him to an off-screen coma never to return again.
Sue Sylvester's Run for Congress on Glee Season Three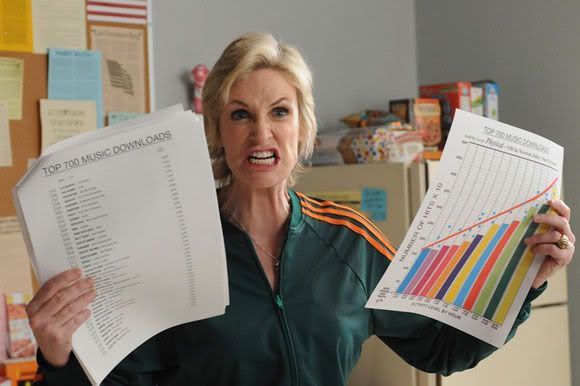 In the first season of Glee, Jane Lynch rightfully became a superstar playing Sue Sylvester, the delightfully nasty cheerleading coach that provided the necessary sour to counter all the saccharine sweet within the show. As the show progressed and went off its narrative rails, Sue was written to ridiculous extremes, was over-used in the main story arcs and basically became toothless after being foiled time and time again by "those darn glee kids." In Season Three, Sue was tethered to a desperate-to-keep-her-relevant arc that had her running for congress with a platform to abolish the arts from schools. I'm sure one of her planks was kicking puppies too. Somehow Kurt's dad Burt Hummel (Mike O'Malley) decides to run against her and then beats her by the winter break. It's almost criminal that such fine talents like Hummel and Lynch have been saddled with such blatantly stupid sub-plots. However, that's comparatively speaking these days with this show.
Sam and Dean Are Bumming Us Out Again on Supernatural Season Seven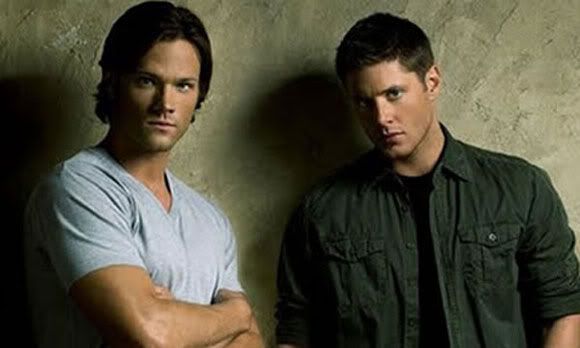 The Winchester boys have been chasing demons a long time now and it's finally wearing on them, and us, in a bad way. A lot of die-hard fans are still watching the series more out of loyalty than like anymore and one of those reasons is that the brothers aren't as much fun to watch. We know they've been sent to hell, lost their souls, lost their parents, given up lots of love interests for the mission, as well as countless other things, and that makes for a pretty somber existence. However audiences should be able to turn to the brothers and immediately reconnect to what makes this show special and that's not happening. This season Dean has been hitting the bottle like a professional lush, while Sam is seeing visions of Lucifer and overall they're not really going after a compelling common goal which gives this show its story arc fuel and a clear sense of repercussions and urgency. We know it's hard to top an apocalypse but try?
Sookie's Adventure in Fairyland in True Blood Season Four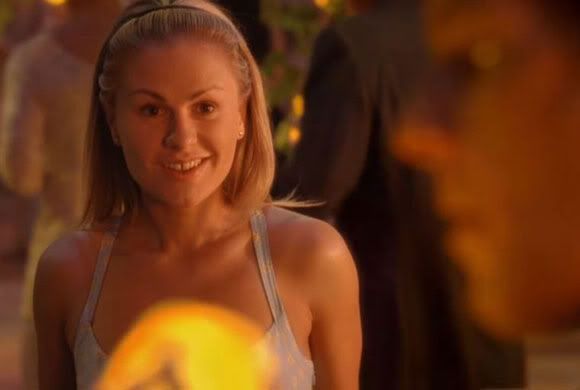 Over three seasons of True Blood, the writers were slowly revealing that Sookie Stackhouse is indeed special because she's got fairy blood running through her veins. Rather than explore that in any reasonable fashion, Alan Ball decided to go for uber camp by opening Season Four on some bad telenovela set and called it the fairy world replete with glowing fruit and overacting extras. It's here that Sookie is reunited with her long dead grandfather, Earl Stackhouse (Gary Cole) and we get some awkward exposition about her family and then everything dissolves into some bad SyFy disaster movie. When the storyline ends in the same episode, the only thing you can ask is why? Why did it look so crappy? Why was Cole wasted? Why open the season that shoddily? There are no answers good enough.
The Chang Factor on Community Season Three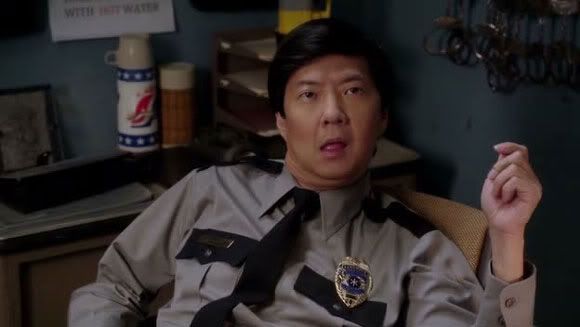 While I'm one of the biggest proponents of Community out there, I'm also not an apologist when the show goes down a creative path that just doesn't work. Case in point: the overuse of Ben Chang (Ken Jeong) in Season Three. Since Chang has been summarily fired as a teacher at Greendale and then unable to continue as a student at the college, the writers needed to find out a new way to integrate him into the campus for Season Three. They decided to make him Campus Security Officer Chang, a specious reach from the get-go. A production shuffle then put two early episodes back-to-back that focused on Chang in a primary story and what became clear as day is that a little Chang goes a looooooong way. Chang is best when he's reacting to the study group either as an eager outsider or a peanut gallery commenter. Much like Jim Rash's Dean Pelton, Chang needs to remain a periphery player that brings his insanity in small parcels and then fades into the background to service the core cast stories.
Deb and Dexter Sitting in a Tree…B A R F I N G in Dexter Season Six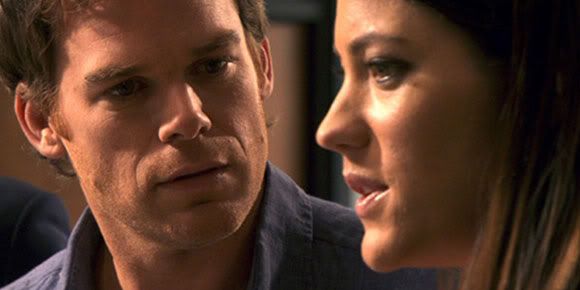 I've complained about the writers deciding to have Deb Morgan discover that she's in love with her foster brother, Dexter, in another feature, but it's so bad it bears my ranting once more. Writers that want a show to remain strong and true to their premise and characters have a responsibility to craft storylines that remain plausible to the mythology created over time. I call shenanigans on showrunner Scott Buck for saying in a recent interview that having Deb fall in love with Dex was "in the DNA of [her] character." Bull. If that was really true the show's original writers would have foreshadowed that issue long before it came out of nowhere this season in Deb's Sopranos-esque therapy sessions. It was played as a shocking reveal that was only relevant to the plot of the current season and then retroactively used as a reason to explain away all her previous failed relationships. For five seasons, it was enough that Deb was just a broken person that loved, and was better at her job, than investing in personal relationships. Now the writers say it's because she's always subconsciously loved her brother in a gross way? No! More like the writers are just tapped out of ideas and went for the desperate twist one too many times.
We can't watch every show out there even though we try so what did we miss? What plots almost ruined their shows or at least dragged them down in 2011?