We take kickass female characters on television (i.e. those women who kick some ass on the battlefield, the mean streets, at the office, and so on) a little bit for granted these days.
Until relatively recently, female roles were restricted for the most part to your standard mother/wife/girlfriend/friend/co-worker of the people (read = dudes) doing the general ass kicking.
No more, of course. Give credit where due to the likes of Joss Whedon, who brought us both Buffy and Willow on Buffy the Vampire Slayer (and many others later on Firefly, Angel, and Dollhouse), and J.J. Abrams for Alias (and later a bevy of ass kicking lady-folk on shows like Lost and Fringe). Those characters, and others such as Katee Sackhoff's Starbuck on Battlestar Gallactica, Sonja Sohn's Kima Greggs on The Wire, and of course Lucy Lawless' title role in Xena: Warrior Princess helped to pave the way to a modern landscape where women take on a very healthy slice of the ass kicking that needs doing on a nightly basis on the small screen.
Here then is a tribute to 15 female characters who are doing some mighty ass kicking these days.
Michonne (Danai Gurira) - The Walking Dead
Wielding a samurai sword = instant kickass status of the highest order.
Daenerys Targaryen (Emilia Clarke) - Game of Thrones
She's a real spitfire (get it?).
Elizabeth Jennings (Keri Russell) - The Americans
Prototypical two-kids-and-a-yard American at a glance, yet under the covers a dedicated Soviet sleeper cell spy during the icy Cold War early days of the Reagan Administration. Now that's kick ass.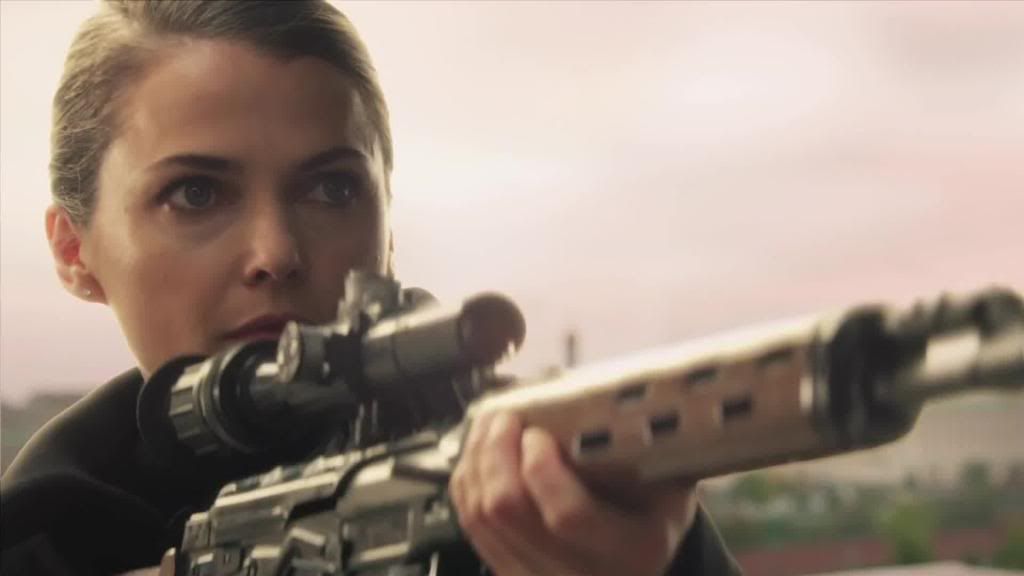 Ava Crowder (Joelle Carter) - Justified
Evolving into one of the truly great "bad guy" characters on television.
Carrie Mathison (Claire Danes) - Homeland
A little bit brilliant CIA analyst, a dash of unstable.
Sookie Stackhouse (Anna Paquin) - True Blood
Let's put it this way: she's no Snooki.
Gemma Teller Morrow (Katey Sagal) - Sons of Anarchy
SAMCRO's momma bear had better be an ass kicker.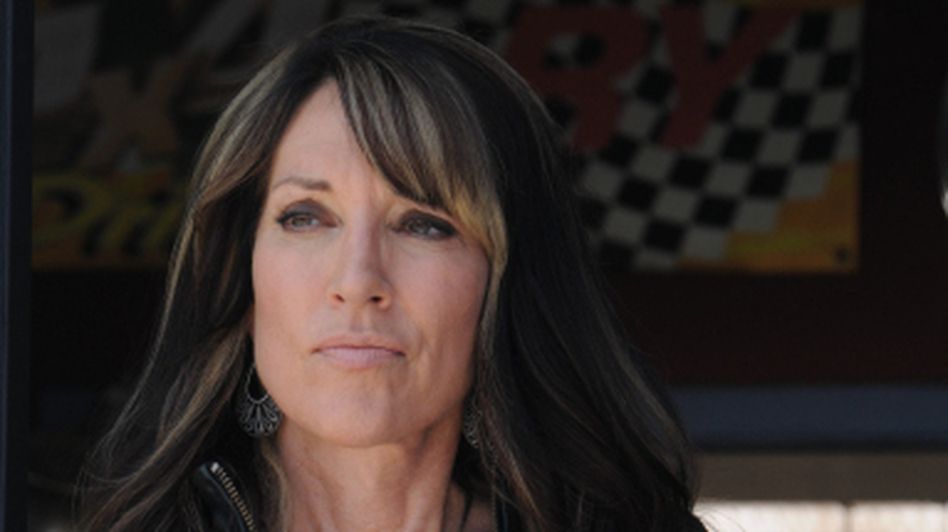 Arya Stark (Maisie Williams) - Game of Thrones
Lead proponent of sticking them with the pointy end.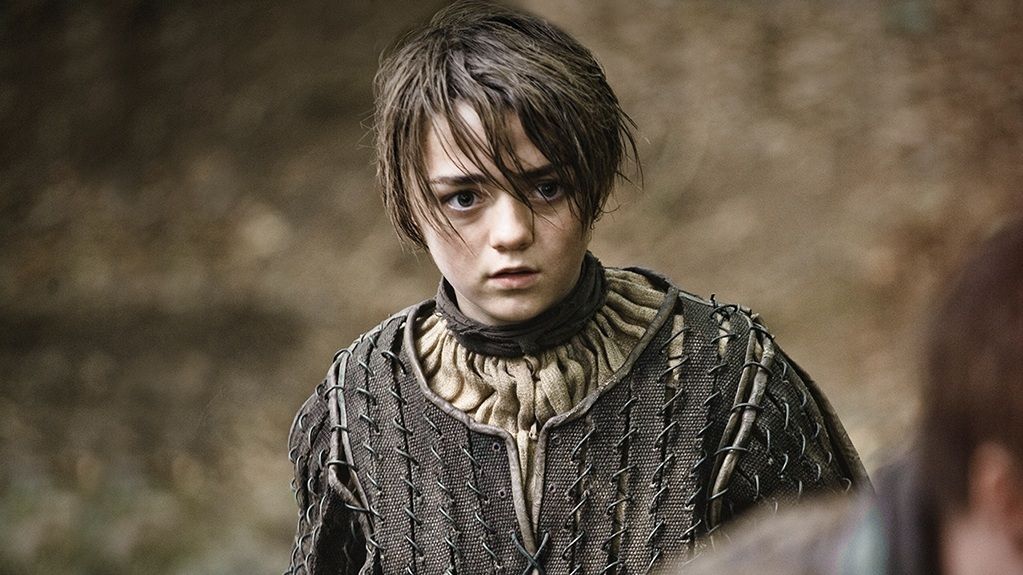 Peggy Olson (Elizabeth Moss) - Mad Men
Trailblazing, pot smoking, liquor sipping, and copywriting her way to the top. You know, '60s-style.
Leslie Knope (Amy Poehler) - Parks and Recreation
Compulsive (and hilarious) do gooder with a smile. That's our Leslie Knope. #knowknope
Nikita (Maggie Q) - Nikita
Super spy that looks like the below... as George Takei would say: "oh my."
Brienne of Tarth (Gwendoline Christie) - Game of Thrones
Brienne took out the Knight of Flowers at tournament. Enough said, right?
Debra Morgan (Jennifer Carpenter) - Dexter
Tough as nails cop in Miami, a city with a disturbing tendency to get stalked by serial killers.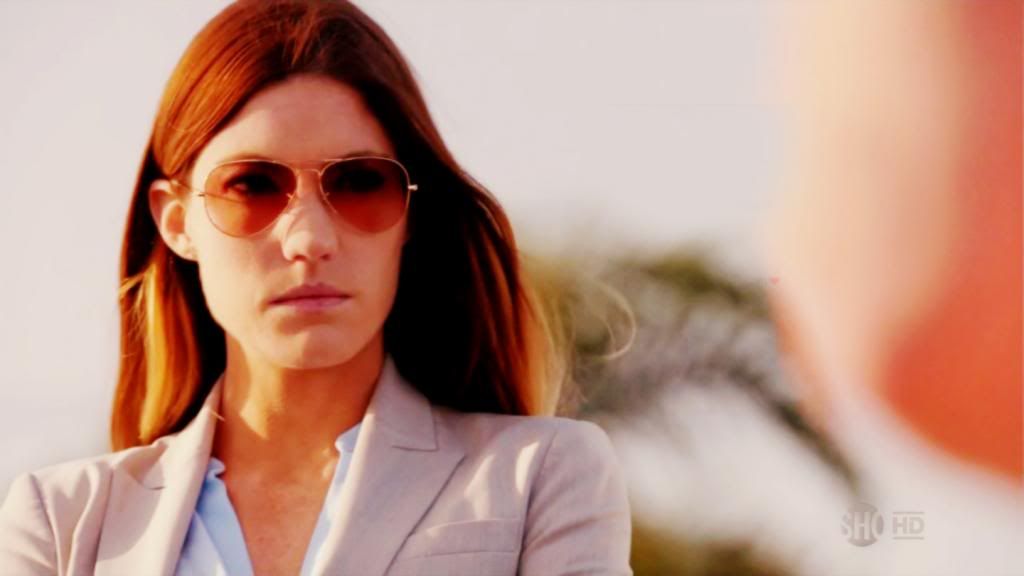 Andrea (Laurie Holden)- The Walking Dead
Holden it down with guns and grit (and maybe taking over as leader of Woodbury?).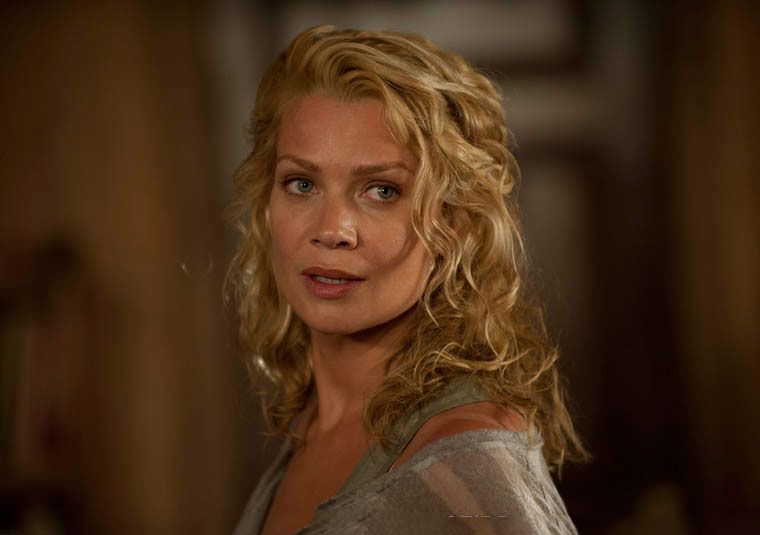 Lydia Adams (Regina King) - Southland
This detective in the mean streets of LA manages to keep it together, and even have a sense of hope every now and again.
There are countless others to choose from, of course. Here's a quick bonus Honorable Mention category:
Jeannie Van Der Hooven (Kristen Bell) - House of Lies
Lana Kane (voiced by Aisha Tyler) - Archer
Kono Kalakaua (Grace Park) - Hawaii Five-O
Annie Walker (Piper Perabo) - Covert Affairs
Jessica Pearson (Gina Torres) - Suits
Spencer Hastings (Troian Bellisario) - Pretty Little Liars
Olivia Pope (Kerry Washington) - Scandal
Emma Swan (Jennifer Morrison) - Once Upon a Time
Caroline Forbes (Candice Accola) - The Vampire Diaries
Eileen Rand (Anjelica Huston) - Smash
Emily Thorne (Emily VanCamp) - Revenge
Cassie Blake (Britt Robertson) - The Secret Circle
Temperance Brennan (Emily Deschanel) - Bones
Alicia Florrick (Julianna Margulies) - The Good Wife
Who is your favorite ass kicking female character on television today?