On Friday September 10, actor Scott Grimes (Party of Five, Band of Brothers, ER, Robin Hood) will celebrate his return to his hometown of Dracut, MA by taking part in the Dracut Firefighters Charity Golf Tournament. This event, at the Meadow Creek Golf Course, will benefit the Dracut Food Pantry.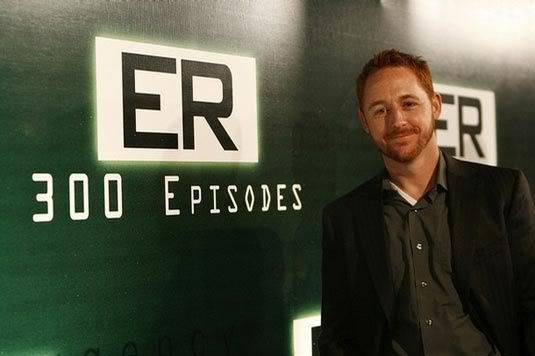 The 39-year old actor was interviewed recently by The Lowell Sun's Nancye Tuttle, and he spoke of his strong desire to keep his hometown connection, despite all his success. He's been mentored by the greats, including Bob Hope and Tom Hanks, and learned the importance of humility and generosity.
Grimes said he was looking forward to eating at the Lo-Kai as he had missed their beef teriyaki sticks. He's also been spotted at Owen and Ollie's here in town, and I'd be curious to know which he preferred better!
The actor, who began his showbiz career in music, is still making albums as well. His third, Drive, was released this year, and features not only his singing, but his songwriting as well, in collaboration with Dave Harris. The two wrote all the music, except for one track, "(I Don't Wanna) Let You Go," where they had a little help from Julian Lennon.
But perhaps another track has more punch -- the video for "Hide" has fans lip-syncing the lyrics throughout the whole song, in individual home-made clips that were sewn together in a fluid production. The video, which will benefit breast cancer research through iTune sales, also has cameo appearances by Grimes' two children, plus his Robin Hood costars Russell Crowe, Alan Doyle, and Kevin Durand.
Check out the video for "Hide":
It's always so great to see that the big names we see on our TV and movie screens also have big hearts.
So, it is fitting on the eve of the ninth anniversary of September 11th, that we also recall another hometown hero, Captain John Ogonowksi, the American Airlines pilot who was well known for his agriculture activism (we grow a lot of farmers here in Dracut), and sadly, more well known for being the pilot of the first plane that hit the Twin Towers.