I'm making a slight exaggeration of reality in asking if AMC and Starz are the hottest networks on television, but there's a point to be made and I think if you take a closer look you'll see that the question is indeed a legitimate one.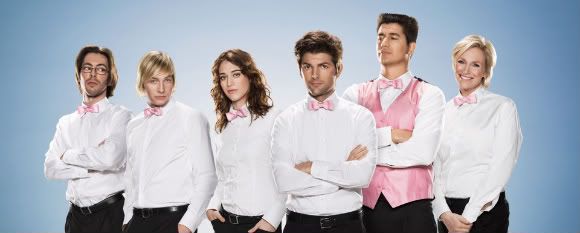 Let's consider the current television landscape. The traditional broadcast networks have some solid fare, but it's dispersed around programming that serve up easily digestible procedurals (CSI, Law & Order, et al), slickly packaged and easily forgettable reality shows (So You Think You Can Dance, The Bachelor, etc.) and a great many franchises that are simply horrid (Two and a Half Men, Rules of Engagement… any sitcom on CBS, really). Now, there are plenty of exceptions, of course. Lost was one of the top shows on television until its disastrous and legacy ruining series finale. NBC has a stellar Thursday comedy lineup, bolstered by latest gems Community and Parks and Recreation. And there are plenty of other shining stars (Friday Night Lights, Modern Family, even Survivor) that are of a quality level that make you look forward to firing up your DVR to have a look see.
Now let's head over to cable. HBO is some years past its "golden age" with the retirements of game shifting shows such as The Sopranos, The Wire, and Sex and the City. And who knows, it may get back there again with the coming of Boardwalk Empire and Game of Thrones. But for now, it has its hopes set on promising if not electrifying shows such as Bored to Death, Treme, and How to Make it In America. Showtime is arguably in a similar place right now, with Dexter being its leading franchise, and Nurse Jackie and the soon-to-end Tudors rounding out its lineup. FX, TNT, and Comedy Central deliver a number of high quality shows but with the likes of The Shield and Chappelle's Show in the rearview there's not a huge amount of heat coming from those quarters (though FX's Justified and Damages are damned fine shows, as is TNT's Southland).
Obviously, the above is a somewhat sketchy and quick roundup. But let's get to the good stuff:
Mad Men and Breaking Bad are, as a pair, so far ahead of the rest of television quality-wise that it's not even close. The fact that both shows are on fledgling cable outpost of a network AMC is simply astonishing (or is it?). And if new shows The Walking Dead and Rubicon are half as good, I think one could easily make a case that AMC is flat out the best network on all of television, quality-wise. It's almost that strange situation where lovers of great TV don't want the message to get out too wide and too far for fear that it will spoil the secret and recipe that's going on over there.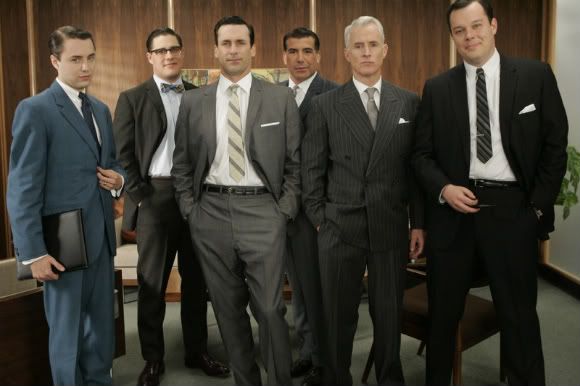 [See: Mad Men Season Four: Eight Questions]
Starz meanwhile is a paid cable network that was thought of as until very recently as one of those also ran movie channels bundled in with your typical premium cable package. Spartacus: Blood and Sand and Party Down flip that dynamic for good by delivering one of the best action/adventure/dramas and flat out funniest comedies in the game. (Part of the impetus to write this article is my "discovery" of Party Down last week, which prompted me to tear through every episode available of its first two seasons in a fit of obsession and hilarity.)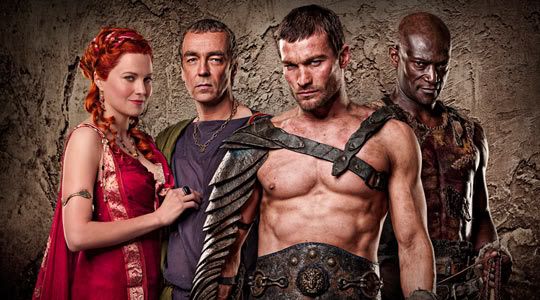 [See: Top 9 Spartacus: Blood and Sand Episodes from Season One]
If there's a point to be made here beyond the somewhat arbitrary definition of "hotness," it's that we can see that networks still do play a strong role in helping to foster or hinder the development of quality programming. The proliferation of networks that are producing original programming is not only a boon for fans of great TV, but it is fostering an environment where the "little guys" can take the kinds of risks that potentially pay off huge.
And really, what that boils down to most of all is finding the kinds of show creators like Mad Men's Matthew Wiener and Breaking Bad's Vince Gilligan, giving them a modest budget that they can work miracles with week in and week out, and then staying way-the-hell hands off while we sit back and watch the magic happen.
That's the lesson.
Meanwhile, AMC and Starz, please continue more of same. As Sam Kinison as lunatic Professor Terguson told Rodney Dangerfield's Thornton Melon in Back to School, "I'm gonna be watching you."