It's official; the show with the worst name in the history of television has a premiere date! Cougar Town will return to ABC's programming line-up on Tuesday, Feb. 14 at 8:30 p.m., The Hollywood Reporter reports.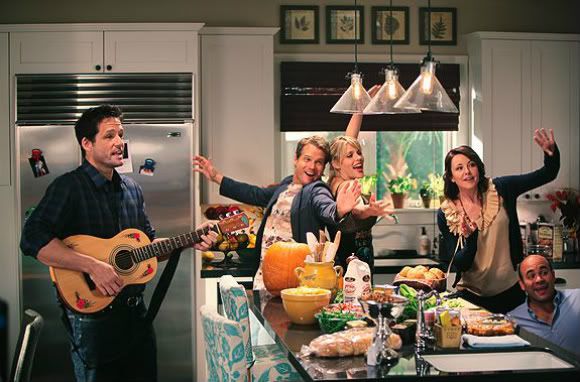 According to Paul Lee, ABC's entertainment chief, Cougar Town was originally scheduled to premiere its 15-episode third season in March. However the premiere date was pushed forward so Cougar Town could slide into the time-slot previously occupied by the recently cancelled Work It.
It's been nearly a year since Cougar Town aired new episodes, so the crew has hit the road organizing viewing parties to drum up interest for the show. The show even threw an impromptu cocktail party for critics at Television Critics Association gathering last week.
In a recent interview with Hitfix.com's Alan Sepinwall, Cougar Town's co-creator Kevin Biegel has this to say about the upcoming season: "We busted out ass this season. We wanted there to be a progression for the show where it's getting better and better. We wanted it, thematically, to be bigger. We wanted us to do bigger stories and try to tell them in a different way."
Lastly, regarding the aforementioned awful show title, this is what Biegel had to say: "We're a terribly named show. Deal with it and s--k my d--k. There's a quote and you can use it."