Within the reality sub-genre that focuses on outdoorsy folk doing outdoorsy stuff -- and under that definition you could easily collect a few hundred series titles from the offerings of Discovery, NatGeo, History Channel, and Animal Planet alone -- there's a strain, or perhaps a (gold) nugget if you will, of those shows who focus on outdoorsy folk in search of mysterious or hidden treasures.
Billion Dollar Wreck, which just premiered on History Channel this past Monday, is but a recent example, and Curse of the Frozen Gold, which premieres on Sunday, February 14th, 2016 at 10:00/9:00c on Animal Planet, is another.
The backstory, or mythology really, around the legend of Slumach's Gold is something out of a B movie that you'd find on one of those Saturday Afternoon Matinee showcases when you were kid (well, you'd have to be a pretty old kid to recall what those were these days, but I digress). Essentially, back in the day in British Columbia, Canada some dude named Slumach stole or hoarded a bunch of gold and hid it away in a Spot So Hidden No One Has Ever Found It, even after thousands have tried using the latest in modern technologies and techniques, and so on.
But it gets weirder. When Slumach was caught, sentenced, and about to swing from the hangman's rope, we learn from the omnipresent voice over guy: "Accounts from the time say that on the gallows, he whispered a curse. 'Nika Memloose. Mine Memloose. When I Die. Mine Dies."
We then learn that a bunch of people who have tried to find the gold in them there hills (or mountains, as it were) go missing. "Some never returning at all," voice over guy says. Creepy, right.
But creepy and mysterious and an opportunity for outdoorsy people to do outdoorsy stuff is the makings of reality television gold, am I right? So that gets us to what Curse of the Frozen Gold is about, which is assembling an unlikeliest (read = this would never happen if this wasn't a reality television show production) of teams to head into the mountains to get at that long lost treasure.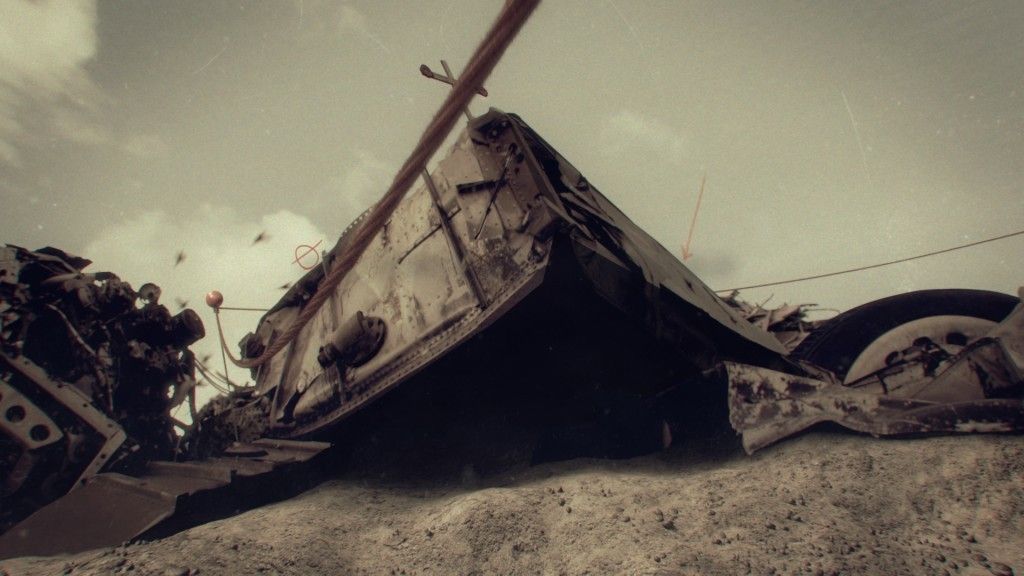 The team includes a pair of mountaineering experts (Adam Palmer and Evan Palmer), a gold prospector (Daryl Friesen), a local who really-knows-the-area (Danny Gerak), a dude who has been obsessed with Slumach's Gold for long well a dog's age or two (Don Waite), and a crazy looking historian (Fred Braches).
Curse of Frozen Gold's promos make a big deal of how typically gold prospectors would never work with each other because was would make sense, they want to get theirs without having to divvy up the pile. So no doubt the suspense and drama will be driven largely by these cats sniping at each other as they stumble around the woods and mountainsides of British Columbia searching around for stuff.
As I mentioned with the case of Billion Dollar Wreck is that a show like this can get awfully boring after the creepy/mysterious backstory has been fleshed out and we just see some people wandering around not finding much. The key will be the cast of wacky characters and their ability to keep us entertained.
"Gimme the loot!" as non-mountaineering and non-prospecting hip hop legend Notorious B.I.G. would no doubt have chimed in.