Quick Take: Dancing With the Stars 13, "Week 4 Results"
You don't have to be perfect, but you must remember your routine.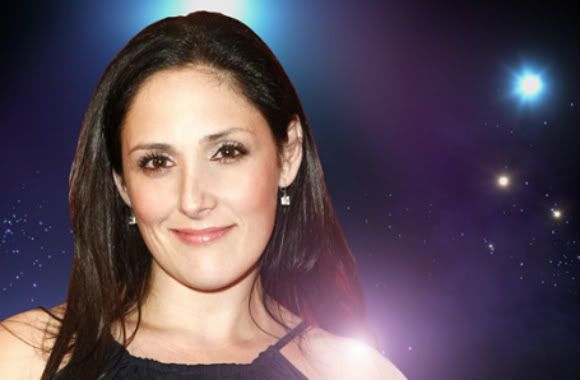 Review: Dancing With the Stars 13, "Week 4 Results"
(S1309) This week the remaining nine couples danced to the theme music of some of the greatest theatricals of all time. For the third week in a row Ricki Lake and Derek Hough took the top spot on the leaderboard earing a twenty-nine out of a possible thirty for their tango danced to theme music of Pyscho. While their dance was decent I honestly wasn't wowed by it.
David Arquette and Kym Johnson's paso doble to the theme from Raiders of the Lost Arc brought the audience to their feet but earned them a mere twenty-three from the judges. An unrecognizable Carson Kressly earned the lowest scores of the night, twenty, dancing the Viennese waltz to music from Pirates of the Caribbean with his partner Anna Trebunskaya. And finally, a judges' favorite took a huge tumble this week. Chynna Philips and Tony Dovolani opened the show dancing the tango to the theme of Mission Impossible. Tony was even lowered onto the dance floor as Tom Cruise was in the movie, but, unfortunately their tango was full of errors. Chynna completely forgot the routine in the middle of the performance and wasn't able to recover.
Tuesday night's result show was jam-packed with singing and dance performances. Continuing with the movie theme, the show opened with Raphael Saadiq singing the James Brown classic "Soul Man" from the movie Blues Brothers. Following him, Susan Boyle sang the Righteous Brothers classic "Unchained Melody" from the movie Ghost. Susan Boyle has a wonderful voice, but, I personally thought that the song choice did not suit her vocals. The big performance of the night came from Julianne Hough who made her return to the Dancing With the Stars dance floor to promote her upcoming movie Footloose. After performing a lyrical dance with her costar, Kenny Wormald, to a remake of the Bonnie Tyler hit "Holding Out For A Hero," Blake Shelton took the stage to sing the title track of the movie, "Footloose." The final performance of the night came from Derek and Julianne Hough who performed a jive to "Shake Your Tail Feather," also from the movie the Blues Brothers.
After four weeks of dancing it came down to Chynna Philips and Tony Dovolani and Rob Kardashian and Cheryl Burke. Unfortunately Chynna's mishap on Monday night cost her dearly and she ends up being the fourth star sent home this season. While she may have been a wonderful dancer in the beginning of the season considering how she misstepped on Monday's night show it was only right that she was the one sent packing this week. Next week's theme... the 80's.