Quick Take: Dancing With the Stars 13, "Week 5 Results"
Being entertaining just doesn't hold up this deep into the competition.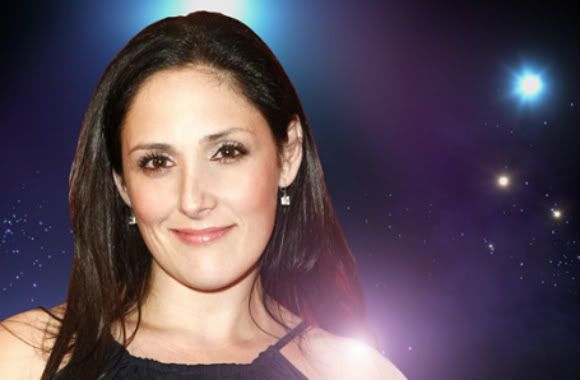 Review: Dancing With the Stars 13, "Week 5 Results"
(S1311) Monday night was full of teased and feathered hair, neon colors and bright make-up as Dancing With the Stars paid tribute to the colorful decade known as the '80s. The remaining eight couples completed routines to some of the top hits of that decade and The Bangles performed their hits "Walk Like An Egyptian" and my personal favorite, "Manic Monday."
JR and Karina's samba earned them the top score of the night with a twenty-eight. After seeing Ricki and Derek control the leaderboard for the past three weeks it was refreshing to see another couple rise to the top. Speaking of them, they tied for third place this week earning a twenty-four with a foxtrot that incorporated a failed attempt at the roger rabbit dance. In all honesty, it was painful to watch them try to mesh the two together. Falling to the bottom of the leaderboard once again this week was Carson and Anna, who's jive just didn't jive well with the music or the judges. David and Kym's tango to Soft Cell's "Tainted Love" was my favorite performance of the night and it landed them in second place with a respectable twenty-five. Although, I would say they deserved higher.
Tuesday night's result show opened with one last homage to 80's week with some of the professional and troupe dancers dancing to Madonna's classics "Like A Virgin" and "Like A Prayer." You can't have 80's week without some Madonna hits. Kelly Clarkson performed her new hit, "Mr. Know It All," and a classic, "Walk Away." After performing her first song she commented to Tom Bergeron on how amazed she was by the dancers. Will we be seeing Kelly competing on DWTS one day soon? Also performing was The Band Perry, who are nominated for five CMA's and sang their hit "If I Die Young." A new segment added this week was the AT&T Spotlight Performance which featured Charm Ladonna dancing with Mark and Derek.
This week the final two came down to Hope and Maks and Carson and Anna. And unfortunately this week Carson's ability to entertain wasn't strong enough to keep him in the competition and he becomes the fifth star to go home.
Next week's theme... Broadway.