Quick Take: Dancing With the Stars 14, "Week 1"
A new set of stars hit the hardwood.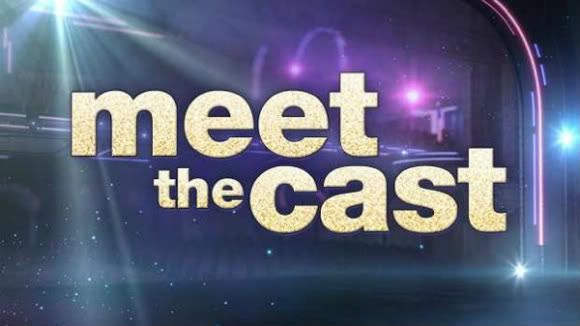 Review: Dancing With the Stars 14, "Week 1"
(S1401) Another season of twirls, rhinestones, and ruffles kicked off Monday night with the 14th season premiere of Dancing With the Stars. I must say the premiere was probably the best I have seen in a long time. And the judges noted that the quality of dance was definitely the best they have seen for a premiere. No one was horrific but a few did set the bar quite high for themselves going forward. Unlike last season, the 12 competitors will get the opportunity to dance once again next Monday night before the first elimination next Tuesday. Below is a quick recap of how each of the teams did in order of their appearance.
Maria Menounos and Derek Hough: Dancing the cha cha Maria and Derek were the first one's out on the dance floor. Their dance was clean but when it finished I felt that it was kind of blah. They earned seven's across the board to finish the night with a twenty-one.
Jack Wagner and Anna Trebunskaya: I enjoyed their fox trot, but, the music selection was not enjoyable to listen to. Bruno loved it, Carrie Ann declared that Jack can do it all (act, sing and dance) and of course Len being Len he had to be the bearer of bad news and declare that Jack's technique was bad. They finished with a twenty-three.
Donald Driver and Peta Murgatroyd: I feel that every season DWTS always has their token football player. And while there was much speculation before the season about the producers wanting Tim Tebow and then the salsa dancing Super Bowl champ Victor Cruz I think they got a great fit with another Super Bowl champ, Donald Driver. His cha cha with Peta was full of energy and received the first standing ovation of the season. Carrie Ann said it best; he is full of charisma and charm. So, it's no wonder that when each of the judges dished out seven's for their performance there were plenty of boo's heard from the audience.
Gavin Degraw and Karina Smirnoff: All I could think about when Gavin was dancing the fox trot was a) how does his signature hat not fall off? and b) is he really going to wear that hurt during all of his performances? Len said it best, his performance lacked musicality and he was too stiff. They ended the night at the bottom of the scoreboard with a twenty.
Roshon Fegan and Chelsie Hightower: Roshon is definitely going to be the guy to watch out for in this competition. His cha cha was GREAT and he definitely made it his own with his flare. Of course Len was negative while Carrie Ann and Bruno loved it. Roshon and Chelsie earned a respectable twenty-three.
Sherri Shepherd and Val Chmerkovskiy: While their fox trot was clean and had Len saying it was fun fun fun I couldn't stand the smile plastered across Sherri's face while she danced. Also, couldn't the producers have been a tad bit more original, having her dance to The Four Seasons classic "Sherry" was just a little too much. All in all they earned a twenty-three.
Melissa Gilbert and Maksim Chmerkovskiy: I thought their cha cha was good, but, I agree with the judge's comments. She needs to loosen up her upper body and enjoy the dance more. They ended the night in three-way tie at the bottom of the scoreboard with a twenty.
William Levy and Cheryl Burke: I must have missed something with their cha cha. I honestly thought it wasn't that great. I was expecting more from William Levy, who is of Cuban decent, in dancing the cha cha. But apparently there was something more besides his good looks. He earned eight's across the board and a standing ovation. Maybe I was too focused on the DWTS band butchering Pitbull's "International Love". They are a great band, but, there are just some songs they shouldn't tackle.
Martina Navratilova and Tony Dovolani: I must say I was pleasantly surprised by Martina's fox trot. She definitely looked the part but as Len said she needs more wow in her dancing. They earned a twenty for the night.
Katherine Jenkins and Mark Ballas: Their fox trot had all three judges in agreement... They loved it and scored them accordingly. They tied for the highest score of the night with a twenty-six; which by the way is the highest score ever earned on a premiere night.
Gladys Knight and Tristan MacManus: While there were good cha cha's performed before Gladys and Tristan took to the floor there was just something about theirs that had me thinking it was the best of the night. Gladys' dancing is very natural and her musicality just comes through. They earned a twenty-three.
Jaleel White and Kym Johnson: Definitely the best dance of the night. Their fox trot was superb and Jaleel made it look effortless. They received a very well deserved twenty-six.