Quick Take: Dancing With the Stars 14, "Week 2"
The competitors get one more chance to wow the judges and viewers before the first elimination.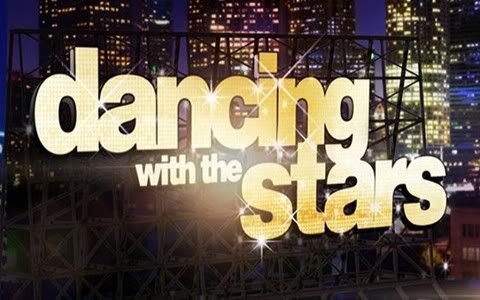 Review: Dancing With the Stars 14, "Week 2"
(S1402) Things were back to usual this week on Dancing With the Stars when it came to the judges' critiques. Last week they were dishing out praise like there was no tomorrow while this week they were being nitpicky and already showing who their favorites of the competition were going to be. This week the twelve competitors tackled the jive and the quick-step.
When it came to the quickstep Roshon and Chelsea reigned supreme, scoring a twenty-six. Len was actually smiling at the end of their performance, Bruno declared that Roshon had more spunk than a bolt of lightning and Carrie Ann said that he turned swagger into sophistication. I completely agree. They were the first dance of the night and it was a great way to start the evening. Their performance was fun and full of energy. William and Cheryl and Maria and Derek are right on their heels, each scoring a twenty-five for their quickstep. William's dance was a huge improvement from last week's cha cha. Who would have thought that he would be a better ballroom dancer than Latin dancer? Meanwhile, I personally didn't think that Maria was deserving of her score. There were points in their dance where it seemed that they were out of sync and considering how the judges scored some of the other competitors it didn't seem right that they would have scored so high. Right on their heels are Donald and Peta, who scored a twenty-four for their quickstep. Len said that it was one of the best dances of the night and he actually admitted that after watching Donald's cha cha from last week again he realized that he underscored him.
Meanwhile, when it came to the jive Katherine and Mark were the best of the night earning a twenty-six. All three judges were in agreement, it was great. Behind them were Sherri and Val who garnered an undeserving twenty-three for their jive. I say undeserving because Sherri's feet barely left the ground during the dance and she fumbled on some of the moves. I don't get how Len could have given them a seven meanwhile he gave Gladys and Tristan a five for their quickstep which didn't miss a beat but he just didn't like. Rounding out the top three in the jive were Jaleel and Kym who earned a twenty-two. Their jive was clean but just lacked some spark and attack. Jaleel's legs looked lazy to me, but, Carrie Ann said it best, he danced flat-footed.
It's anyone's guess who will be the first one to go home tonight.