Quick Take: Dancing With the Stars 14, "Week 8 Results"
The best night one night, the worst the next.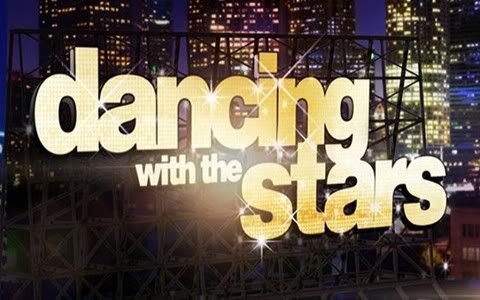 Review: Dancing With the Stars 14, "Week 8 Results"
(S1416) DWTS kicked off with an encore performance of the best trio dance from Monday night -- Donald, Peta, and Karina's jive. It was just as much fun watching it the second time around. Soon after, the eliminations began with Donald and Peta and Katherine and Mark. Donald learned that he was safe while Katherine and Mark had to sweat it out for the remaining hour to learn their fate.
Chris Brown served up a high-energy performance that was more dancing than singing with his new hit, "Turn Up The Music." In the Macy's Stars of Dance they paid tribute to Dick Clark and American Bandstand. And the final performance piece of the night highlighted the Dancing With the Stars Live Las Vegas show with Dmitry Chaplin and Anya Garnis performing a rumba.
Not wanting to keep the suspense as to who the two couples eliminated would be, the first couple was announced about halfway through the show. And unfortunately after having a stellar night on Monday it still wasn't enough to garner enough viewer votes to save Roshon and Chelsie. Also dancing their final dance was Melissa and Maks who also had their best night on Monday according to the judges' comments and the scores they handed out to them. While I honestly thought it was time for Melissa to go I was a bit upset about Roshon. Every week he gave it his all but in the end his lack of popularity among mainstream America was his downfall.
Also returning this week was the always comical Dance Center with Len and previous contestants Kenny Mayne and Jerry Rice. Although, I am not sure why Kenny and Jerry need the make-up.
So heading into next week's semi-finals will be Donald and Peta (my favorites to win the mirror ball trophy), William and Cheryl, Katherine and Mark and Maria and Derek.