Quick Take: Dancing with the Stars, "Week 7 Results"
"200 episodes? That makes you look like an old hag!" – Niecy Nash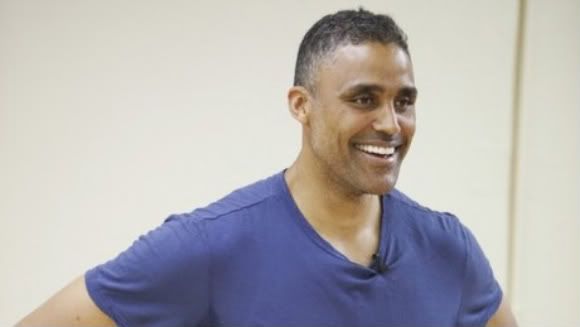 Review: Dancing with the Stars, "Week 7 Results"
(S1114) The party continued on Tuesday night as Dancing with the Stars celebrated its 200th episode this week. Even though it was a festive evening, an elimination still needed to happen. There must be something going on with voting this season because another person I predicted to go to the finals was voted off. Rick Fox, former Los Angeles Laker, was eliminated after receiving his highest scores of the competition. Two people I thought had a chance to make it to the end are now gone, first with Audrina and now Rick. It was hard to see Rick leave knowing he wanted to stay and after watching Bristol Palin's confession that she was ready to go home.
Aside from the eliminations there was plenty of entertainment with Taylor Swift singing "Speak Now" and "White Horse." During her second song a montage of the show's best moments was played. Rod Stewart also came by to sing "I Get a Kick Out of You." The Macy Stars of Dance this week was a performance of "Steppin Out" from the Broadway show Mary Poppins. There was also a special awards ceremony with awards given out to past contestants. Most dramatic moment went to Marie Osmond in season five for fainting during the live show. Best worst dancer went to Kenny Mayne and pro Louis Van Amstel got the biggest dancer transformation.
Next week will feature the always entertaining Dance Center with Kenny Mayne, judge Len and Jerry Rice. The three always bring a laugh while analyzing the remaining dancers. For week seven the celebrities have to endure "instant dance". Although they will know their dance and be able to practice all week, the contestants will not be given their song until five minutes before they go on the dance floor. It should make for an interesting performance night.
Video: Dancing with the Stars, "Week 7 Results"
Check out the results in full from Hulu, while available: