Deadliest Job Interview is one of those reality shows where you get the premise right away (it premieres on Friday, January 29th, 2016 at 10:00/9:00c on Discovery Channel). The title says it all. Much like Hot Tub Time Machine.
The trailer is a series of shots of terrifying-looking outdoor activities punctuated by little job interview-related cliches: Go Grab Your Best Suit. Make Good Eye Contact. And a Firm Handshake. Could Land You a Job. And then just in case we weren't catching on: "One mistake and you're dead," we hear someone say as it looks like a guy is in the process of falling off some kind of huge redwood tree in the middle of a forest.
And for what it's worth, perhaps sadly, you say, "Oh, it's one of these kinds of shows."
Not that that's a bad thing, necessarily. I believe it was Stephen King, in his non-fiction masterwork On Writing who talked about how people are endlessly fascinated by stories about how people work. And certainly successful television shows ranging from the scripted (The West Wing, The Wire) to the unscripted (Undercover Boss, Below Deck) reflect that.
Discovery Channel has honed into this niche when it comes to outdoor-centric gigs of course, particularly with the often fascinating reality series Deadliest Catch (of which Deadliest Job Interview derives its name, clever that, yes?).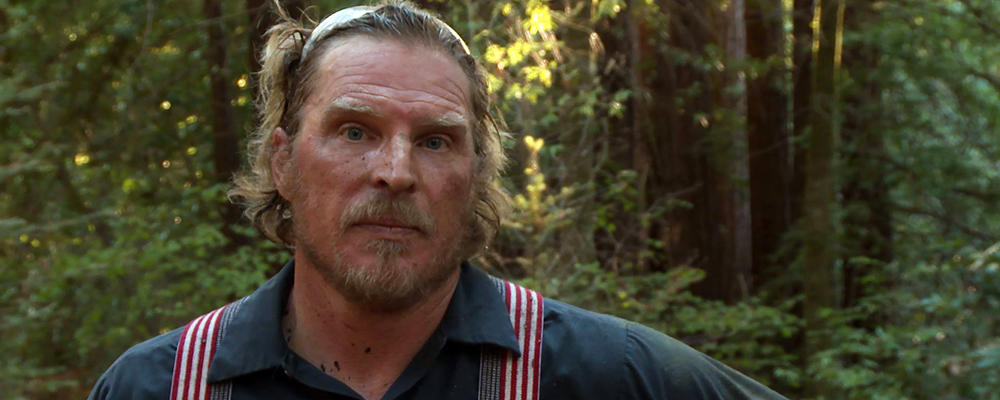 While Deadliest Catch focuses on the crews of fishing boats plying the treacherous seas off the Alaska coast, Deadliest Job Interview affords the opportunity to check in with all different manner of not-that-safe professions and then goes further in taking the unique angle of examining newbies on the job and how they adapt to their new occupations.
Deadliest Job Interview takes a land, sea, and air approach in focusing episodes in locations ranging from the deep waters of the Pacific (featuring underwater construction divers, sounds fun!), the African Savannah (bush pilots, reminding of the 1980s film, The Gods Must Be Crazy), and Stromboli (volcanologists, doing whatever volcanologists do).
The veterans who will be mentoring and managing the rooks on Deadliest Job Interview include Zac Wilder, "an arbor veteran with over 25 years of experience as a tree climber and remover." His motivational means include such tactics as "friendly hazing" and "scared straight fear tactics."
Zac will be dealing with the likes of Nate "Late Nate" Esposito, a greenhorn who is can climb those tree with the best of them but... as you may have guessed, has a problem with the punctuality. Sounds like it's time for some of those scared straight fear tactics!