Quick Take: Desperate Housewives "Remember Paul"
"In our defense, we thought you were a cold blooded killer" – Gabrielle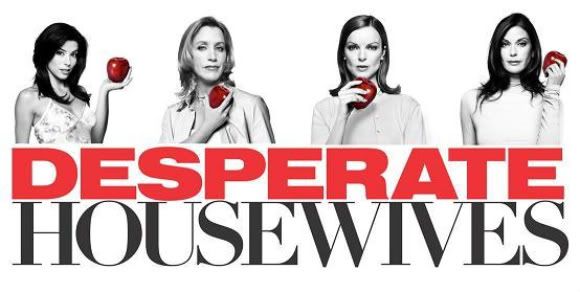 Review: Desperate Housewives "Remember Paul"
(S0701) Desperate Housewives hits Season Seven with a flurry of intrigue and foreshadowing, promising another great season. Paul Young (Mark Moses) is released from prison. We all knew he was innocent of that murder (but guilty of another). And of course, since the neighbors didn't support him during the trial or visit him in jail, he rents Susan's home and moves back to the old neighborhood. Karen McCluskey (Kathryn Joosten) does her nosey neighbor duty and alerts everyone.
Bree (Marcia Cross) confesses to Gabrielle (Eva Longoria Parker) that it was her son Andrew who ran over and killed Juanita, Carlos's mother. We all knew that too, but after Gabrielle hears Carlos telling their daughter Juanita about how he misses his mother and thinks of her everyday, she tells Bree he can never know. But she isn't the only one keeping secrets. When the hospital tells Carlos that Juanita may not be their daughter -- because a nurse with a drinking problem may have switched her -- Carlos tells the hospital to bury all the information and never let Gabby know, or he will sue the hospital for enough money to shut it down.
Meanwhile, Susan (Teri Hatcher) and Mike (James Denton) downsize to an apartment. Susan meets their landlord, Maxine, who takes an interest in their money problems. She shows Susan how she has created a business opportunity perfect for women such as her. The business is Va-Va-Va Broom-dot-com, where subscribers can watch lingerie clad women do housework. She assures her that most of the subscribers are foreigners and it is unlikely she will ever run into anyone who would know her. (We can all guess where this will go.) After Mike is turned down for a bank loan, Susan tells Maxine, "No sex, no nudity, and no one can ever know."
Lynette's old college BFF, Rene (Vanessa Williams), comes to visit. Rene is married to a New York Yankee and arrives in a limo. The two share sharp insults in a joking matter until Rene goes too far. She tells Lynette how disappointed she is with her life, explaining that she expected more. When Lynette explains to her that a hotel and a taxi are a better fit, Rene confesses that her husband is leaving her for his agent's assistant.
Orson (Kyle MacLachlan) moves out of Bree's home and life, leaving her very alone. She notices a corner of wallpaper that's a bit loose and proceeds to pull all the wallpaper off every room in the house. Orson delivers insult to injury when Bree realizes he is already involved in another relationship with his physical therapist. Bree returns to her handyman that she hired to fix her walls. She greets the brawny tattooed handyman with a smile, promising a story line brighter than the moonstruck yellow he is suggesting for the dining room.
And finally, Felicia tapes a newspaper article of Paul Young returning to Wisteria Lane to her jail cell wall and promises he will be dead in six months. She still has friends on Wisteria Lane.
Other thoughts on the Desperate Housewives season premiere:
"Normally I'd give you a hug but right now I sorta don't give a crap" - Gabrielle
"Spray her with some glass cleaner and rub her on the windows" - Lynette
"I promise you wouldn't do anything I wouldn't let my own daughter do. Look for yourself, she's on camera 3" - Maxine
"Its just hard for me to reconcile this suburban housewife with the girl that had a three-some with 2 of the guys from the rugby team." - Rene
Video: Desperate Housewives "Remember Paul"
If you need to play a little Desperate Housewives catch-up, check out the Season Six finale, "I Guess This Is Goodbye," in full from Hulu, while available: