There are those who have pointed out that former Massachusetts Governor and presidential candidate Mitt Romney has an uncanny resemblance to talented actor Mark Moses, who is perhaps best known for his great work as the smarmy and troubled Herman "Duck" Phillips on Mad Men.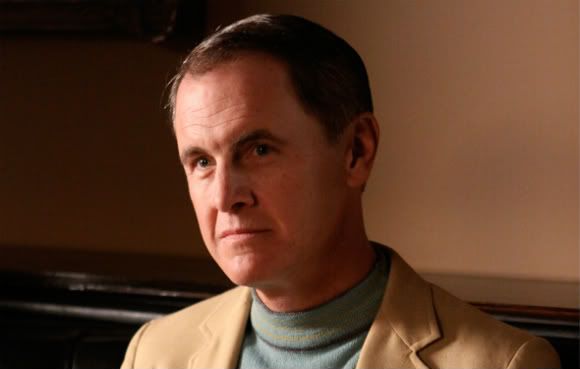 But has anyone noticed that Mitt Romney and Duck Phillips sound frighteningly alike as well?
Of course! "Duck Romney" perfectly captures the similarities of tone and cadence between the fictional character and the plastic-y real life figure:
And we are helpfully reminded that both Duck and Mitt share a patrician's worldview matched with the smug assurance that all will be well with the world… so long as they are in charge.
And let's not forget too that Duck failed Bert Cooper's little test near the end of Season One when he was asked who he plans to vote for. Duck reasoned the equation out loud and decided that saying he would vote Republican was the correct way to pander based on Sterling Cooper's attempts to snag the lucrative account to get Richard Nixon elected as president in 1960.
That was the wrong answer, as Don Draper knew immediately. The correct answer for the libertarian Cooper (and I'd love to know how he would have assessed the Ron Paul phenomenon) is to reply that you don't vote at all.
So really what I'm getting at is that a fusion of Duck Phillips and Mitt Romney is one perfectly pandering patrician politician.
And oh yeah, is it time for Mad Men Season Five yet or what?