American Idol, scourge of my middle school years, I need you to do something for me. I need you reach deep down in your purple latex pants and find your panties. Found them? Yes? Good.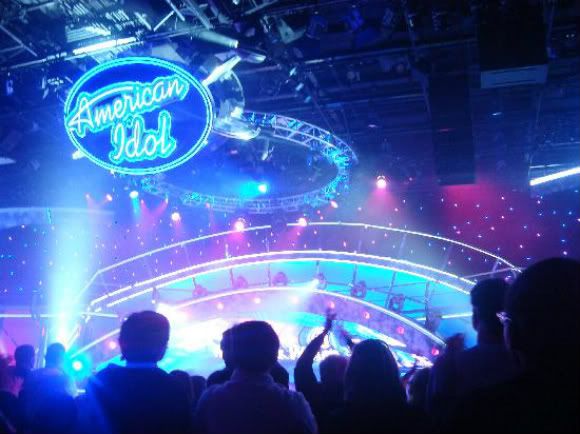 Now unbunch them.
The creator of American Idol, Nigel Lythgoe, has accused The Voice and The X Factor of "diluting" audience figures for American Idol.
He went on to state that the newest addition to the pantheon of television-I'm-only-passively-interested-in, The Voice, is "very gimmicky" and implied that it lacks strong talent.
He's right, you know. The Voice is very gimmicky. That gimmick being that viewers tune in to cast their votes on a pool of fresh new talent until a new star is born from the ashes of the rejects, destined to clog the airwaves with autotuned goodness. The X-Factor is a lot of the same and I can't for the life of me figure out where the creators of those shows came up with such a random and unique idea. It's not like anybody has been using that exact same formula for success for the past decade. Right, American Idol? Right?
You know, they say imitation is the sincerest form of flattery.
More reaction from the webs:
The Hollywood Reporter: The one thing The Voice has succeeded at is raising the career profiles of the coaches.
Daily Mail: Lythgoe was just as dismissive of Simon Cowell's glitzy The X Factor, saying its arrival on U.S. TV last fall 'feels like two 'Idol' singing seasons (a year) on Fox.' He claimed it was Idol that was turning out true stars like Grammy winner Kelly Clarkson, who has been hired as a mentor on The Voice, and Katharine McPhee, a 2006 Idol runner-up who is now starring in NBC's musical drama Smash.