Quick Take: Ghost Hunters International, "Imprisoned Souls"
Ghost Hunters finally does something interesting... oh wait, never mind.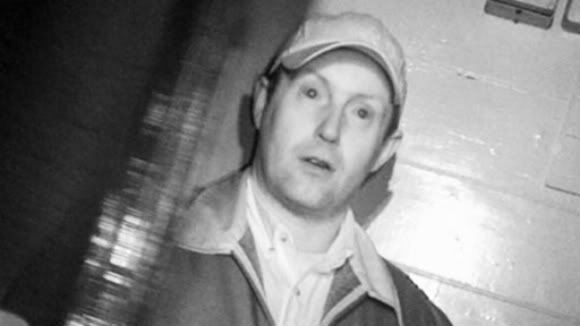 Review: Ghost Hunters International, "Imprisoned Souls"
(S0306) For our season finale of Ghost Hunters International, we follow our rag-tag Ghostbusters-wannabes to Napier Prison in Napier, New Zealand. Even amongst the usual weird touching sensations, cold chills and ghost molestations that are common to this series, the episode manages to capture some genuinely interesting moments. The only error is the lack of debunking done to help understand the phenomenon.
The crew decides to investigate several areas in the prison — all of which give off equally creepy vibes to the team. This is especially true after you hear about how a Maori killed someone and ate their eyeballs. Stephen King would be so proud. Generally, all the investigations involve someone feeling freaked out or just plain scared. Barry and Kris experience unusual touches frightfully similar to how the Maori people express disapproval. I explain again—and hopefully for the final time — the "touching" is hard to appreciate on camera. People watching this show with any kind of critical eye will look at this and think "oh they are just thinking they are being touched." It's hard enough to think the show is real; it's even more difficult to think that ghosts want to touch these people. The show goes even farther to suggest that the apparition that supposedly possessed someone in a room is a succubus rather than a ghost. Despite this remark, the "touching" Kris experiences points to their being a Maori spirit present. Furthermore, she and Barry fail to do much debunking, making their experiences more personal rather than scientific. Hell, they even forget to provide reasons why they aren't debunking.
But don't let that spoil your fun with this episode; the investigation does contain some interesting moments. Joe Chin and Scott Tepperman experience some strange phenomenon during their sleuthing as try to persuade the spirit in their room to play red light-green light — literally. They manage to command the ghost (through questions) to activate the lights on their gadgets. This is genuinely interesting and is only marred (again) by a lack of debunking. There is no in depth investigation of what is going on around the room or in the room. They just simply accept it, declare expletives at how awesome it is, and leave the room. As fun as it is to see this, it lacks some hard evidence and looks inconsistent with the episodes that do debunk this kind of phenomenon.
Overall, it was nice to see the show end on a relatively interesting investigation. Of course, now I'm left wondering why I cared to watch this show. Maybe deep down I have to admit that I just love sci-fi that much.