Much like Clark Kent wears a pair of glasses to hide the fact that he's Superman, Miley Stewart wears a blonde wig to hide the fact she is Hannah Montana. But since the lead actress, Miley Cyrus, has decided to leave the show after this fourth season it's time for Hannah Montana to come to an end. Knowing in advance this would be the last season for the highly popular teen show on the Disney channel, the writers have been trying to wrap up all the loose ends.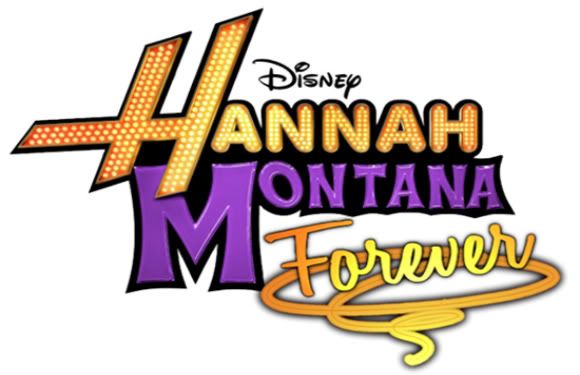 Miley and her best friend, Lilly (Emily Osment), are graduating high school and applying for college. Younger brother, Jackson (Jason Earles) finally has a serious girlfriend. Oliver (Mitchell Musso) has become a music sensation on his own and is touring the world. And father Robbie (Billy Ray Cyrus) has been moving on with his own love life and learning to deal with the fact that his children are now young adults.
So with all of these plot resolutions building up there's really only one last thing that needs to be wrapped up. What is going to happen to Hannah Montana? That's a question that Miley must come to terms with as she begins to realize that while hiding behind the personae of Hannah helped her have a relatively normal childhood when she was younger, it is now becoming a hindrance to her and her friends as they move into the next stage of their lives. After being turned down at the university of her choice because she had no extracurricular activities and having her entire fan base attacking her boyfriend because they think he's cheating on Hannah with Miley it all comes to a head in the two-part episode "I'll Always Remember You" parts one and two where she must decide once and for all if she will come out to the world on The Tonight Show.
It's nice that a show has time to wrap up its story before it goes off the air, but in this case it really starts to wear on the viewer. The previous three seasons were light-hearted and had a little bit of that I-Love-Lucy factor to it where Miley would get herself into silly situations and then come up with a ludicrous way to try and get out of it. But the fourth season is ten episodes and the fact that Miley is growing up is being hammered into your brain during every episode. It's almost gotten to the point of being depressing.
Not only has the feeling of the show gotten heavier, but there's also a lot missing as well. Rico (Moises Arias) isn't in as many episodes, Oliver is almost completely missing, and none of them have even been in school at all their senior year. It would have been great to see everyone's reaction to what happened on The Tonight Show, but it's just Robbie and Lilly in the story.
Along with these missing elements it seems that the writers themselves have forgotten what they wrote at the beginning of the season. One of the reasons that Miley is thinking of revealing her identity is because she doesn't want Lilly to stay out of college an extra year to wait for her to get accepted. But in the second episode, "Hannah Montana to the Principal's Office," Robbie forgot to turn in her registration paperwork for her senior year and she is going to miss the first half of the year and is already going to be at least six months behind.
In this latest DVD release it's all about her secret identity, how it affects her life, her family and her friends as she must decide who she can and cannot let in on her secret. The other episodes contained in this set are:
"De-Do-Do-Do, Da-Don't-Don't-Don't Tell My Secret!" – Season Four
"Ready, Set, Don't Drive" - Season Three
"Achy Jakey Heart Part 1 and 2" - Season Two
"Miley, Get Your Gum" – Season One
"Lilly, Do You Want to Know a Secret?" – Original pilot episode
The DVD contains only these assorted episodes and has no special features other than trailers for other Disney shows and products. While it's a nicely themed edition to add to your Hannah Montana collection, the lack of extras like on many of the other releases is rather disappointing.