I am not sure how to react to the casting news that John Lithgow will play the part of Barney's thus far unknown father.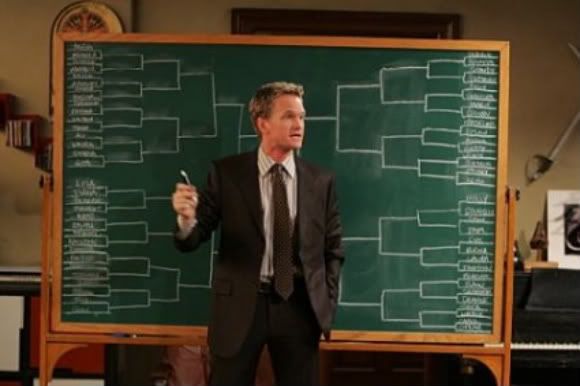 Barney has spent most of his life believing that Bob Barker was his father. This season, How I Met Your Mother brought back Barney's Daddy Issues when his half-brother James found his biological father. This lead to a hilarious episode in which a delusional Barney convinced himself that his brother's African American father was also his father.
I have been a pretty big How I Met Your Mother fan from the beginning. It is like my new Friends. Personally, I would have liked to torture poor Barney with the whole Who's Your Daddy storyline a little more. I have two reasons for this: the first is the obvious reason that we get to see the vulnerable yet comedic acting of the talented Neil Patrick Harris (someone hand this man his friggin' Emmy already). The second reason is that it is nice to see a chink in the lady-killer armour of Barney Stinson.
Alas, this is a storyline that the brilliant Carter Bays and his team of writers want to go with and they have now cast the awkwardly funny and sometimes spooky John Lithgow. I am not sure how I feel about this casting as a fan. I have always thought it would be funny if someone ultra-suave and much like Barney would show up, portrayed by someone like Pierce Brosnan. Another ironic-yet-funny casting decision might have been Alan Thicke. The revelation of his Canadian heritage would create many hilarious storylines involving his much mocked Canadian friend and ex-girlfriend Robin. I am thinking an ex-girlfriend hooking up with Barney's newly found Canadian Daddy would be so funny.
So in conclusion, Lithgow would not be my choice but he is a skilled comedic actor and I am sure Carter Bays and company will make it interesting.