Quick Take: Last Comic Standing, Week Five
"You got a huge round of applause for teen pregnancy." – Andy Kindler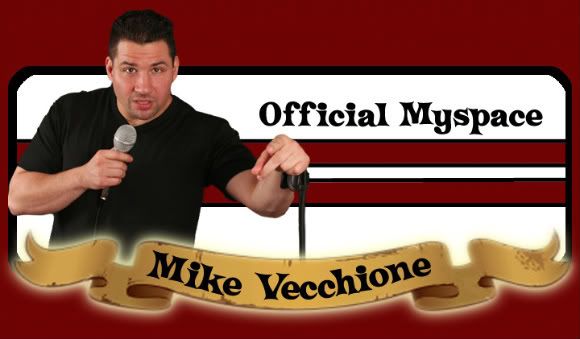 Review: Last Comic Standing, Week Five
(S0705) I was really starting to get lulled by this latest incarnation of Last Comic Standing. I really was… I thought that maybe they had turned the corner in producing a quality show about selecting a top up-and-coming stand up comic.
Man, was I wrong.
Here are my "instant reaction" notes that I jotted down as the finalists were announced (and keep in mind that the eliminations were based on odd "groups" that were not explained):
James Adomian – agreed!
Roy Wood, Jr. – eh… looks like he beat out Kurt Metzger… not good.
Laurie Kilmartin – another eh… the demographics are coming into play.
Tommy Johnagin – was not that impressed, and he beat out Taylor Williamson and Nikki Glaser. Not getting this at all.
Moranzio Vance – WTF, he beat Mike Vecchione??? This is why I've wanted to bail on this show in the past.
I found Roy Wood, Jr. to be a pleasant presence with a polished style who offered a few chuckle-worthy lines (such as "Is it gonna be free liquor or not?" with regard to reading wedding invitations) but he had nothing on Kurt Metzger, who came out on stage with the epitome of a strong opening, announcing: "Guys… have you been able to forgive Tiger Woods in your heart yet, for what he did to all of us?" Then, later: "I need a man's razor, like Lady Gaga uses." There's amusing and then there's funny, and this guy is funny.
And it's the perfect example of the difference between a competent middle-of-the-road guy and someone who pushes the boundaries a little… you know, like really funny comedians typically do. It's a stylistic difference perhaps that I'm clearly on the "wrong" side of here, but I can't help but feel disappointed that that's the direction that the judges – including the truly funny Andy Kindler and Greg Geraldo – wanted to go with. Or the network. This is NBC, let's remember, and not a Showtime or Starz or HBO (note to these guys: would love to see you do a real standup comic competition). Johnagin's safe observational humor and Kilmartin's mommy comedy shtick again stack them exactly down the center stripe.
To be fair, this was not Mike Vecchione's best appearance on the show. The longish rant about religion and Catholicism didn't really hit for me (though perhaps it does for people with that background). But he revved it up to the level I expected at the end with the bit about "gangster" dads wearing babies around their necks as jewelry, and had the best line of the entire night with, "Check out my son, son." Vecchhione in my view is the best comic in the entire competition, and the fact that he lost to a middling-at-best Moranzio Vance seriously hurts the credibility of the show in my view. My note on Vance was, "Didn't hate him, but didn't laugh." That says it all.
Thankfully, the first round of the semi-finals did produce some better picks, and at least we yielded James Adomian out of this half of the semi-final. I loved his bit about the insanity of watching the entire run of Lost (guilty!), which when recommended is akin to asking someone to read every issue of Time magazine ever Published. His impressions – always a tricky area to get into for comics – were truly on point, and were thankfully coupled with strong writing and observational firepower (Gary Busey and his creepy acronyms – very very funny stuff). He then did solid George W. Bush, Andy Kindler, and Jesse "The Body" Ventura impressions on demand from the judges (clearly familiar with his work), which was quite impressive indeed.
Thankfully Guy Torry was not advanced at the least, who was all swagger and no funny, matched with very dated bits. When he went into a rant about Hillary Clinton and the 2008 primaries, I thought, "That's pretty 2008, bro." But he did manage to be memorable for causing the most awkward and uncomfortable moment of the night, getting very backlash-y against the judges (overly) kind notes and feedback on his act.
The other three comics who I thought were clearly better than the four I disapproved of advancing are Jerry Rocha, Nikki Glaser, and Taylor Williamson. Rocha's bit about ugly people on planes was something that most people can relate to, and I was saddened when Kindler chided him for going there. Glaser too brought big laughs by going a little edgier, going after Sarah Palin's family and teenagers having children with lines like, "It's genius… if you've always wanted a little sister make your own." Finally, the audience and the judges both seemed to go wild for Taylor Williamson, who has that naturally awkward yet hilarious stage presence that makes almost anything he says funny, regardless of what it is. He also went slightly edgy (notice a trend here?) but in a self-deprecating way, recalling a few a-holes who rolled up on him demanding, "Where'd you learn how to drive, queerburger?" He then chased them down to reply, "San Diego."
Finally, there was a group of seven comics that I thought the finals could safely live without (Jacob Sirof, Nick Cobb, Cristela Alonzo, Claudia Cogan, Jason Nash, Carmen Lynch, Brian McKim), and frankly sitting through some of those condensed sets in the second hour began to get a bit trying.
More thoughts on this week's Last Comic Standing:
Huge Despicable Me banners running through the show: a bit over the top.
Host Craig Robinson does a very good job, with great charisma and enthusiasm (and trademark deadpan stylings), and doesn't try to do too much while keeping things moving.
Love the way judge Andy Kindler pronounced Ellen D-Generous.
I liked Fortune Feimister's line: "I picked comedy because I didn't want people to think I was a lesbian."
Recap: Last Comic Standing, Week Five
The semi-finals continue as the next round of comics strut their stuff.
Video: Last Comic Standing, Week Five
Check out the hilarity in full from Hulu, while available:
From Around the Web: Last Comic Standing, Week Five
Reality TV World: James Adomian from Los Angeles, CA, Tommy Johnagin from Benton, IL, Laurie Kilmartin from Walnut Creek, CA, Maronzio Vance from Charlotte, NC, and Roy Wood Jr. from Birmingham, AL were all revealed to be finalists by host Craig Robinsonat the conclusion of the episode.
NBC DFW: The judges misjudged Mike Vecchione by making assumptions about his talent based on his looks. Judge Natasha Leggaro said that boys who look like him are usually not very funny. She was right -- Vecchione's tough and stubby frame proved to be of no consolation to his connection with the audience -- he's heading back home.