It's always fascinating (and slightly frustrating) to absorb Mad Men creator and show runner Matthew Weiner getting philosophical and Big Picture-y (with nary a specific spoiler to be found!) ahead of a new season of the show.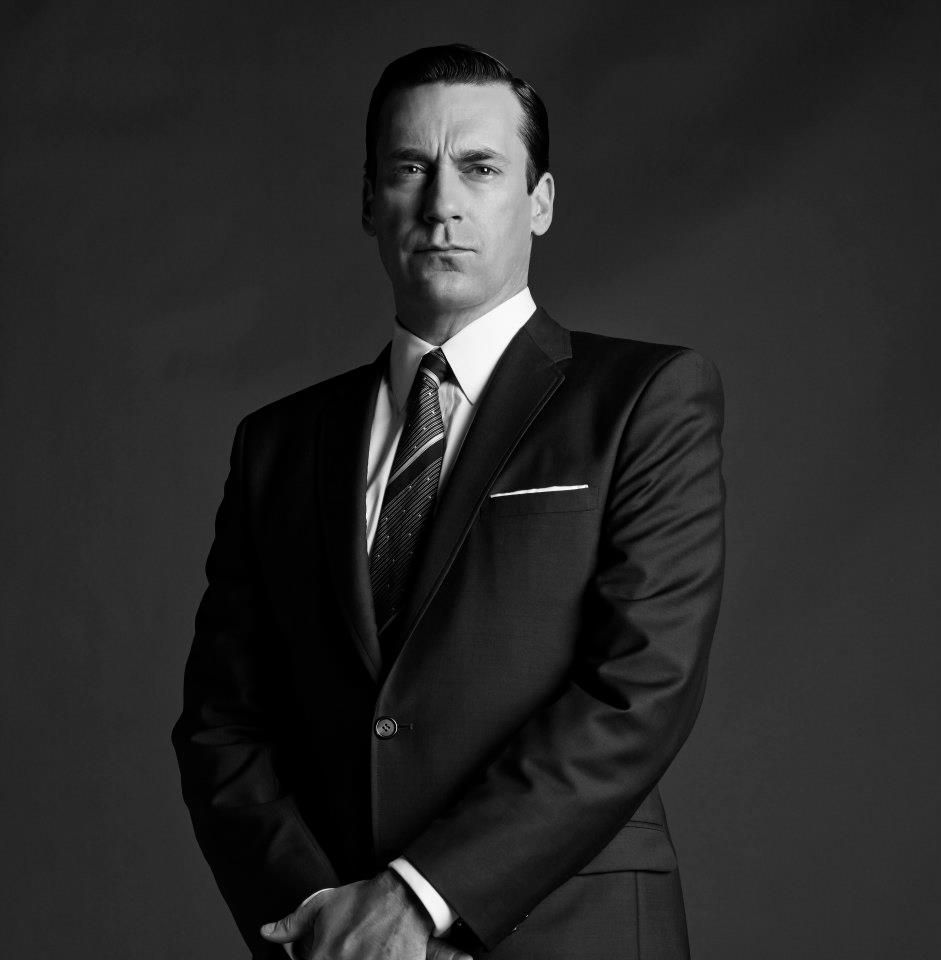 What we do know is that we are about to finally enter the heart of late 1960s in Season Six – a chaotic period known for its politics and culture/counter-culture and near-revolutionary fervor. What we don't quite know – at least not for the next 10 days (Mad Men's sixth season premieres on April 7th at 10/9c on AMC) – is how Don Draper and families (Megan, Betty, and the kids plus the extended posse at Sterling Cooper Draper Pryce) will react to ever-quickening change. And perhaps most importantly, we don't yet know where they will be in their lives while this is happening.
In a wide-ranging interview with Zap2It's Geoff Berkshire, Weiner laid out the general landscape that these already beloved and iconic characters will be operating in. I was particularly struck to Weiner talking about the season's general themes:
[There is] anxiety that is created by all of these characters wondering why they are the way they are. Maybe you're a fraud. Maybe you're facing all the bad things you've ever done in your life. But you are back in a place where you are the issue. In the first episode when someone says, 'People will do anything to alleviate their anxiety,' that's what this season is about.
Again, it's ever so slightly frustrating – in the way of attempting to Truly Understand great art – to take in Matthew Weiner's words because like his creation there are multiple layers to unravel at any given time.
For much of the series' run, Don Draper (Jon Hamm) was not a very introspective guy. While The Sopranos' Tony Soprano would often talk about yearning for a time when men could be the "strong silent type" (while blabbing away in therapy sessions), Don is the strong silent type.
Except… there's much more there, of course. Beyond watching his often heroic feats as Creative Director at SCDP, we finally hear Don's interior monologue in Season Four's "The Summer Man," a portrait of a then broken man attempting to put the pieces of his fractured life back together.
And we know that Don (or Dick) has long had to deal with the consequences of living as a different person and different character (within the world of the show) with a demonstrably unique personality. For many years the terrible fear of being caught out as "a fraud" by his loved ones and co-workers and even the authorities propelled him to develop a deeply shielded and compartmentalized alpha male persona (remember Don literally forgetting that Peggy had bailed him and mistress/client Bobbie Barrett out of a DUI/car wreck in Season Two?).
So as Don Draper, a character that we really saw at the height of his fictionally constructed powers back in Season One's 1960, is entering the age of race riots and flower power and draft card burning, he will still be dealing with much of the same baggage and issues. He's a little older, a bit wiser arguably, but perhaps most importantly more vulnerable and prone to self-reflection than he was during a time when he could rely on essentially being a Master of the Universe in a world he completely understood.
And as for the ways that people deal with anxiety, we know there are many, and we know we've already seen many of these ways throughout Mad Men's run (topped by Roger and Jane's LSD party in Season Five!).
But I think Weiner is really speaking to a deeper level of that basic internal struggle we all have to deal with deep inside ourselves, and the true struggle to confront these issues and emotions and memories directly versus the relative ease with which we can deny them, compartmentalize them, or drown or blind them for a while with substances or carnal distractions.