Quick Take: Melissa & Joey, "Play Ball"
Honesty may just be the best policy.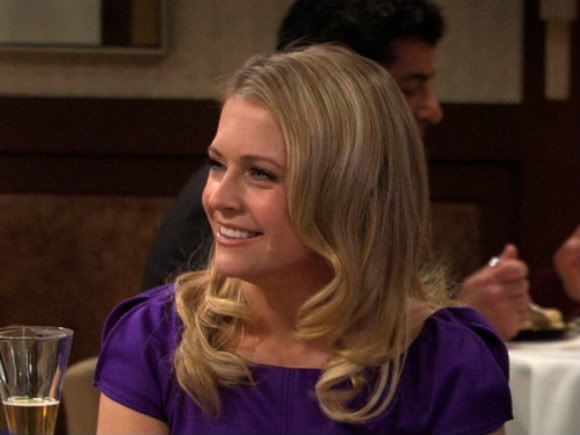 Review: Melissa & Joey, "Play Ball"
(S0127) There's always a solution to every problem, especially in a half-hour comedy show. Mel's office softball team is just a few games away from winning the championship trophy when the intern in the office, or more importantly their prized first baseman, breaks a bone. Mel could care less about what bone it is since all it really means is that she may only be dreaming of victory as opposed to celebrating it. Never fear though, Joe to the rescue. Ryder is quick to point out that he recalls Joe mentioning once or twice about him being an all-star first baseman in college. Sometimes pointing out one's accomplishments can be a double-edged sword. After some needling from Mel, Joe gives in, as he always does, and agrees to be on the team. They win another game and now they are just win one away from the trophy.
Here arises the problem though. It's an office team and Joe is not a member of the office, hence, he really shouldn't be playing on the team. Mel's rival and reigning champion of the softball league, Councilman Hancock, senses that something just isn't right with Joe's employment after he drops by her office unexpectedly. Mel immediately calls Joe into the office so he can fake employment as the office manager. Joe can't deal with not having something to do at work though and complains until Mel gives him the task of organizing the supply closet. Huh? Who complains about not having something to do at work? Granted, the day may go slower, but I am sure for most people this would not be a problem. Once home, Joe tells Mel that he doesn't think he can continue with the charade. He needs to be doing something worthy of his skills. Mel is willing to say or do anything to keep Joe, and his baseball skills, in the office. She tells him that he can be the true office manager and gives him free reign to do as he sees necessary... BIG mistake.
The following day Mel arrives at work and notices immediately that things are not how they usually are. Joe has made some executive decisions that he feels will make the office run more efficiently. He has forgotten that the office is a non-for-profit government one and not the business office he is accustomed to. He has sent out a memo to all employees informing them that there will be no more Facebook or personal phone calls in the office and that all birthday's will be celebrated quarterly. The new birthday rule dismays Mel's assistant Stephanie the most since it is her birthday. Thankfully Joe organized the supply closet so they can all go in there to celebrate and cut her a cake. While it was difficult for Mel and the members of her office to work with Joe for a week they do survive. Unfortunately the entire plan blows up in her face when she disputes with Joe in front of the umpire of the game and Councilman Hancock regarding the batting line-up he hands in. She can't stand his need for efficiency anymore and ends up admitting that he wasn't really an employee of the office, just a ploy to win the championship. Needless to say Mel's team gets disqualified. Joe does try to salvage their hopes by offering to leave but it's of no use, what's done is done. What a tangled web we weave when first we practice to deceive.
No episode would be complete without the teenagers having a little drama of their own. Ryder's dominating girlfriend Holly gives him a short-story that she would like him to pass along to Lennox so she can publish it on the school's literary blog. Ryder is scared to read it himself for fear of not liking it so he just hands it over to Lennox. She agrees to read it and deems it not worthy of publication, but, is willing to work with Holly to make it better. Ryder, once again, is scared and lies to Holly about why Lennox wants to meet up with her. In turn, Lennox gets upset with him and Holly breaks up with him. All along I am thinking that he puts up with Holly because he just wants to say he has a girlfriend but it turns out that he truly likes her. He somehow sees a redeeming quality in her. I guess even the worst people have something good in them. Holly and Ryder do end up getting back together, only to break up again immediately thereafter when Ryder cannot secure an internship for her in Mel's office. It's time for him to find a new girlfriend.