Quick Take: Melissa & Joey, "The Settlement"
Sometimes things are good just the way they are.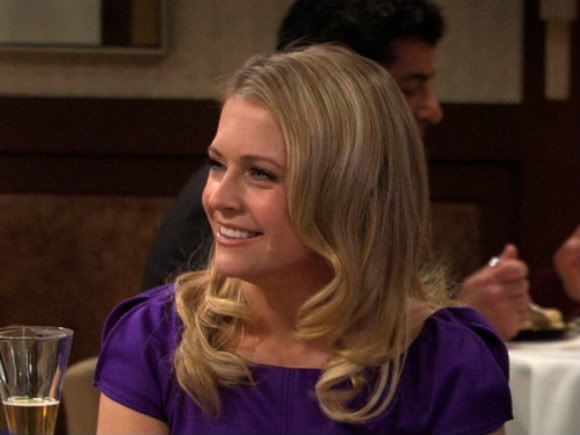 Review: Melissa & Joey, "The Settlement"
(S0130) On the season finale of Melissa & Joey, things come full circle with Mel, Joe, and the kids realizing how much they all mean to one other.
As Mel and Lennox look at the ever growing leak on the living room ceiling from the upstairs bathroom, Joe comes home looking quite dapper in a suit. Has he been out looking for a new job? Nope, even better he was meeting with attorneys to receive a settlement from the company he used to work for, a settlement in the amount of six figures. Immediately Lennox & Ryder are visibly concerned while Mel tries to hide it. They know this means that Joe will be leaving them.
The next day when Mel is at work she's venting to her assistant that this money means that they will never see Joe again. While she says that the office is a Joe free zone and that they won't be speaking of him again she can't help herself and continues to do so. Is she finally realizing that she does having feelings for him? Her assistant suggests that she should ask him to the upcoming Mayor's Gala since their employer employee relationship will be ending. She decides to do just that. She's thrown for such a loop at the prospect of asking him though that when she gets home and they are talking she interprets some of the things he is saying as sexual innuendos. Ultimately he's talking about her having to take shorter showers and that he will be moving out since he found an apartment. Oh, and he does agree to go to the gala with her.
Later in the evening as Mel and Joe are sharing Chinese over candlelight at his new apartment Lennox and Ryder show up with more of his boxes. Lennox feels like they may have interrupted something, but, it's not that glamorous. Joe just didn't flip the breaker to get the lights to work. Lennox and Ryder tell Mel that the suede couch she ordered more than a year ago has finally arrived. She freaks out because the couch is sitting in the living room under the leak that Joe was not able to fix. In her haste to leave she kisses Joe good-bye on the lips and they both have the same reaction... what the heck was that?
When Joe goes to his final meeting with the attorneys to claim the money a complication arises. The address he has been using is Mel's, the same one as Lennox & Ryder. Since it was their father's company that he used to work for, and the one that scammed people out of their money, it's a troubling connection. It looks kind of suspicious that a man with an MBA would take a job as a nanny. The thing is though that Mel was the only person who would give him a job after the sandal. Needless to say he gets nothing. So, where does Joe go? He goes back to the only person who gave him a chance before, Mel, and assumes his position as nanny once again. I'm sort of reminded of the final scene of Who's The Boss when Tony returns to Angela for his old housekeeper job. Within a few minutes of Joe returning the ceiling comes down in the living room and it all lands on Mel's new sofa. Oh well, it really wasn't a good fit for a house with kids.
So, things return to normal. Any prospects of them having a romantic relationship have been squashed. I can't wait to see what Season Two has in store for this group.