New PBS series Mercy Street (premieres on Sunday, January 17th, at 10:00/9:00c) in broad strokes reminds me of the trilogy of novels and miniseries, North and South. In North and South, we get a sweeping epic following the lives of two extended families on either side of the Civil War both before, during, and after the wrenching conflict.
Here's the trailer:
Mercy Street, at least at the outset, takes a more focused approach by focusing on the lives of two volunteer nurses. Mary Elizabeth Winstead plays Mary Phinney, a New England abolitionist on the side of the Union, while Hannah James plays Emma Green, is on the side of the Confederacy.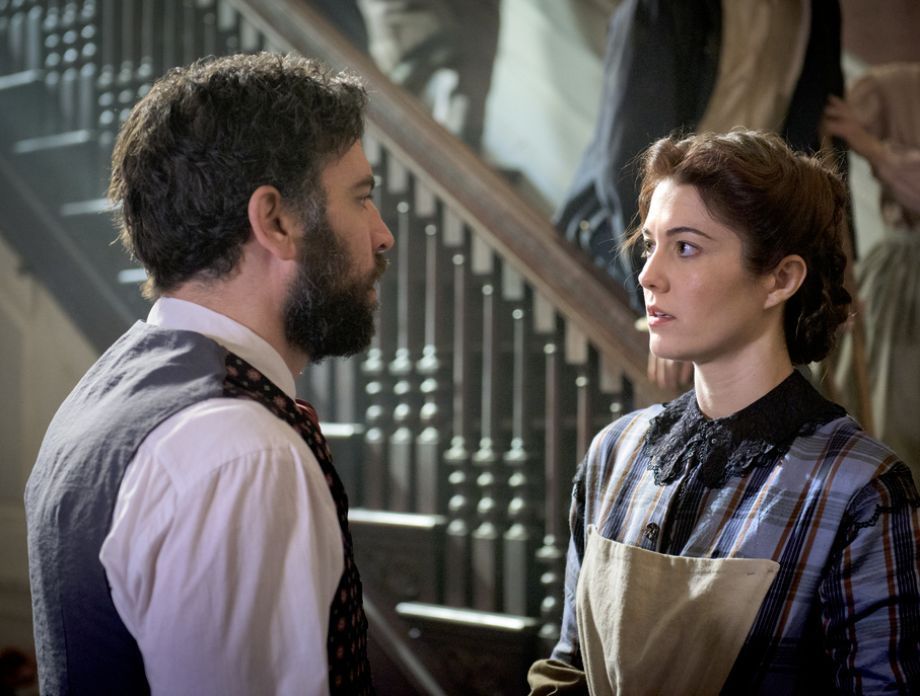 The HBO miniseries Band of Brothers was able to tell a very effective and engaging story in the episode entitled "Bastogne" by focusing on one character, a medic (Eugene "Doc" Roe, played by Bruce C. McKenna) and the hell and bravery and compassion of trying to save lives -- at times vainly -- in the midst of one of the most brutal battles in Europe during World War II. I'm curious to see if Mercy Street's specific focus on nurses during the Civil War -- an era known well for amputations and other crude remedies by our modern standards -- will hold viewer interest over the course of its initial run of six episodes.
I was certainly encouraged to note Winstead's leading role, and I must stop for a moment here to talk about Scott Pilgram Vs. the World, one of the best films of the last decade in this writer's opinion. Mary Elizabeth Winstead's performance as the mysterious, sarcastic, and alluring Ramona Flowers is a big reason why. More recently, Winstead has portrayed Rowan Blackshaw in the critically acclaimed The Returned. While Winstead has an extensive acting resume (with roles in films ranging from Quentin Tarantino's Death Proof to Abraham Lincoln: Vampire Hunter), co-star Emma James is a relative newcomer.
Gary Cole, who plays Southerner James Green, Sr. in Mercy Street, is most opposite of a newcomer (and in fact, we pointed out his participation in the pilot episode of
TBS' Angie Tribeca
). While Cole will likely always be tied to his unforgettable role as Bill Lumbergh in Office Space, the actor has been all over television in recent years, with regular roles on shows including Veep, Family Guy, and The Good Wife.
Josh Radnor (Dr. Jedediah Foster on Mercy Street) is best known for playing Ted Mosby on the long running CBS comedy, How I Met Your Mother. It will be interesting to see how his talents translate to a prominent role in a period drama.
Norbert Leo Butz, who plays Dr. Byron Hale, has been on my radar ever since his involvement on the Netflix show Bloodline (he plays Kevin Rayburn over there, one of the large Rayburn brood) over there, a wonderful modern noir that takes place in the Florida keys.
Finally, I must mention Peter Gerety, who plays Dr. Alfred Summers on Mercy Street. Gerety has a deep resume on many well known shows, including Homicide: Life on the Streets, but he has been a standout of late as Ed Burn's dad on TNT's Public Morals.