While waiting for my car to get smog tested today, a truTV show called Most Shocking played on a television in the service station waiting room. In an effort to shock and awe its audience most thoroughly, video cam footage portrayed scene after scene of people punching other people in the face, mobs marauding, defendants throwing violent tantrums in courtrooms, and on and on.
One bit in particular captured my interest, involving a mob of protesters in an Asian country. Angry-looking students went on the offensive against riot police, some of whom went so far as to hurl Molotov cocktails and rocks. Then the tables turned, as the narrator zestfully attested, as 600 additional police forces arrived on the scene. Now the students were on the run, fleeing before greater forces.

What was most striking about this scene had nothing to do with the event itself (even with its relative "shock value"), but with the fact that the narrator readily sided with the police without providing a whimper of political or historical or cultural context.

Sure, I get that this isn't... well, I was going to write The History Channel but that's not quite fitting. It's not a history lecture or "documentary," let us say. Even so, what I found shocking was that there was clear self-assured bias in the presentation without any real framework for I watched beyond:
a) protestors versus riot police equals most shocking
b) protestors winning at first
c) riot police bring in more troops for final victory, shocking and hooray!
It then occurred to me that this is sort of endemic of what is happening all the time. Superficial information – via text, images, and video – is being conveyed without any substantive or meaningful background to allow the reader or viewer to obtain a balanced or meaningful perspective.
This can take the form of Twitter, partisan blogs, and even "mainstream media" 24/7/365 coverage that fails to do anything except focusing on what is most scandalous, shocking, or titillating this second.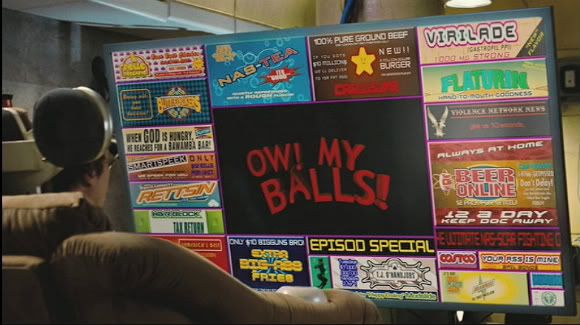 Take this to its extreme, and we're in danger of evolving into a society that will hold a film like Idiocracy downright prescient.
Or maybe Most Shocking is just a mindless yet ultimately banal TV show on the fringes of the cable dial?