Quick Take: My Strange Addiction
My Strange Addiction goes under the hood.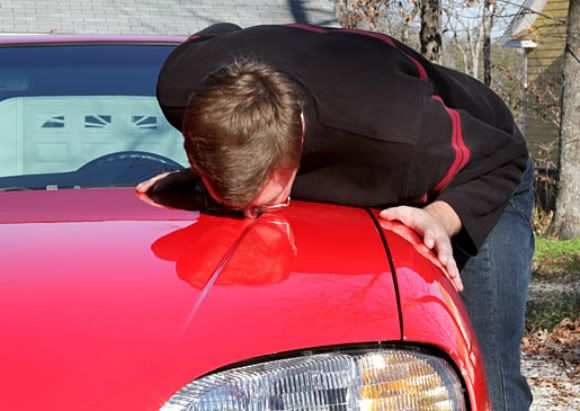 Review: My Strange Addiction
(S0301) As I gradually hone my channel-surfing skills into those of a middle aged man, I've unfortunately been sucked in by TLC's sensationally-strange docu-exposé, My Strange Addiction, on more than one occasion. Before fleeing out of fear for the sake of my sanity and stomach contents, I've been irredeemably scarred by images of young women eating drywall and detergent, friendzoners collecting hair stuck in bathroom drains, and fetishes that would make the adult-video industry collectively blush.
Last night, the newest season of My Strange Addiction premiered on TLC, this time exploring the bizarre realm of objectophilia. We've all been through that invariably cute stage when we treated our favourite toys as though they were some autonomous agents capable of thought and emotion; then we turned ten. Most of the time we upgrade to real human contact, sometimes we settle for cats, while others still prefer their silent solitude. Nathaniel, however, is a different story, taking his relationship with his car to the absolute highest gear.
I'm nothing if not baffled by Nathaniel's emotional connection to his car; despite his fear of having other people know about his "circumstance," he puts himself and his car on national television – windows down, volume up – waving the colours and singing the anthem of his home, The Republic of Crazy.
While I can respect someone who harbours an appreciation for a car's engineering and craftsmanship, I definitely wouldn't want Nathaniel peeking under my car's hood, no matter how faithful he claims to be. Sometimes TLC does the world the most fragmented of favours by making us fear for the sanctity of our cars while in someone else's loving hands.
It's not even a nice car.