Quick Take: Parks and Recreation, "Park Safety"
Andy Samberg + Parks and Rec = extra awesomeness.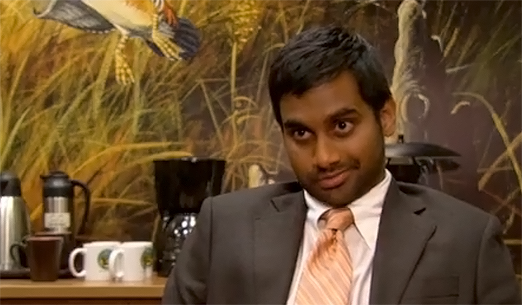 Review: Parks and Recreation, "Park Safety"
(S0219) Let's do some math. Parks and Recreation is awesome. Andy Samberg is awesome. So Parks and Recreation plus Andy Samberg equals extra awesome. Pretty simple, right? Simple and true.
Samberg guest stars as Carl, the head of park security, and it's hard to quantify why he's so funny. He's loud, he's goofy, and when you look at him, he's the kind of guy where you start laughing before he says anything. Comic man crush on Samberg… me? Nah. Well, maybe…
Samberg's brought in after Jerry (Jim O'Heir) is "mugged" while on a mission having to do with hummingbirds. The incident is used as impetus to cause much derision rained on Jerry and to allow Samberg to inflict maximum awesomeness upon the proceedings.
I love the slow build on Ann's (Rashida Jones) re-attraction to Andy (Chris Pratt), much to the silent dismay of April (Aubrey Ludgate).
While this episode didn't bring the constant insanity of hilarity that some recent Parks & Rec eps have brought, this one – riding the Samberg wave – was most solidly funny.
More thoughts on "Park Safety":
Jerry bending over, ripping his pants, and letting one loose during his presentation is proof positive that good physical comedy is alive and well.
"Have you seen Avatar?" – Carl
"This is the second one, the raccoon piss one." – Carl, with reference to the crappy golf cart the gang is sitting in.
Leslie's (Amy Poehler) impression of Tom (Aziz Ansari) making fun of "damn, Jerry!" is spot on brilliant.
"This is Pawnee f-ing Today, don't f--- me!" Pawnee Today host
Video: Parks and Recreation, "Park Safety"
Capture the awesomness while you can in full from the Hulu:
Recap: Parks and Recreation, "Park Safety"
Leslie leaps into action when Jerry is mugged in a park. Leslie meets with Carl, the park safety ranger, in hopes of improving park safety. Guest Star: Andy Samberg
From Around the Web: Parks and Recreation, "Park Safety"
TV with Alan Sepinwall: Big guys farting and splitting their pants in public? While in a situation where everyone else in the room is desperate to not laugh at the guy? Brilliant!
A.V. Club: Cue one of the most amazing scenes in Parks & Rec history as the office struggles to keep it together as Jerry tries to give a presentation. He accidentally shows a photo of him on his vacation in Muncie, Indiana—where he has a time share. He flubs up all his lines. He trips, almost falling. He bends over, his pants rip, and he rips one good. The look on Donna's face alone was enough to bump that scene to legendary status.
TV Squad: In addition to the relentless mocking of Jerry, I also wasn't too keen on Andy Samberg's character. He just seemed like the personification of an 'SNL' skit instead of a real character.