Since the US premiere episode of Skins just one week ago, all manner of web ink has been spilled about its potential detrimental effects on our nation's youth.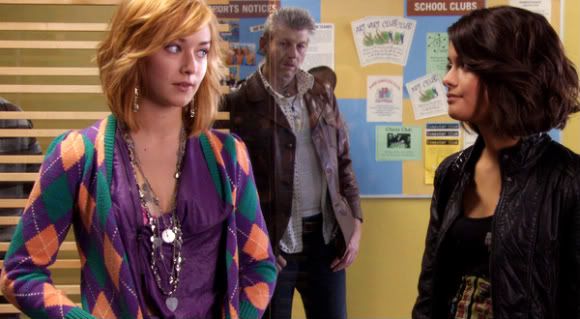 The Parents Television Council in particular seemed determined to top its own apocalyptic warnings, labelling Skins "the most dangerous program ever for children" and calling for a federal investigation. This from the same organization that famously called Gossip Girl "mind-blowingly inappropriate," which was cheekily co-opted by the CW marketing team for their promotional efforts. Sponsors are jumping ship, with the tally up to six as of this writing. MTV is reportedly forcing producers to tone down its content, although considering production commenced last spring it's hard to imagine the show's content is any surprise to them.
Meanwhile, the show got off to a decent start in the ratings, with 3.3 million tuning in on premiere night before the hoopla really hit. The head of the UK company producing the series wonders what all the fuss is about, professing that "the show in our view explores real world issues in a frank, responsible and legal way." While it's debatable that what's responsible in Bristol might not be so much in Bronson, he's got a point. The series is rated TV-MA and airs in the later hours, undoubtedly giving it added allure to curious younger viewers but also clearly positioning it for mature audiences only.
I'm not at all surprised that the show has generated controversy in the US, and neither is MTV. Keep in mind that they were fully aware of the original UK series content, and were almost certainly willing to take some knocks in order to generate publicity, ratings, and the perception that they can present a competent scripted drama. Mission accomplished. The real test now is to reward that interest with a compelling original program, not a watered-down shot-for-shot recreation of the original UK series.
If you're already tired of the diatribe and potential dilution of the final product here in the US, the best news this week is that the mothership UK series returns to the air this Thursday with the debut of Series Five, which is also the debut of the third cast. As in the past, the series revolves around eight core teens and most of them are non-professionals cast in open auditions in Bristol. However, this time around there's one surprising ringer in the midst: established actress Dakota Blue Richards, famous for her lead role in the big-budget failure, The Golden Compass.