TV Geek Army and A&E Entertainment have teamed up to give one lucky reader a chance to win Gerry Anderson's British science-fiction television series, Space: 1999 - The Complete First Season on Blu-ray.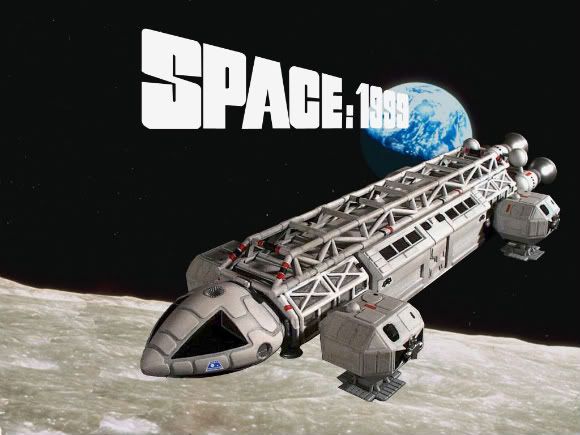 For those unfamilar, Space: 1999 tells the story of the inhabitants of Moonbase Alpha as they travel around the universe after an explosion dislodges the Moon from its orbit. It debuted in 1975 and stars Martin Landau as Commander John Koenig,and Barbara Bain played Doctor Helena Russell.
The 24 episodes of the first season have just been released on Blu-ray with digitially restored high definition transfers, Dolby 5.1 audio, and over 20 hours of extras, some of which have have not previously released in the U.S.
To enter for a chance to win the prize, send an email to gkubrick @ yahoo.com (no spaces) with your name, address, and a prediction of life 24 years into the future. The most entertaining response will be awarded the prize.
Please tell us your prediction in the comments below as well, thanks!