The latest offering in the Street Outlaws franchise, Street Outlaws: New Orleans premieres on Monday, February 22nd, 2016 at 10:00/9:00c on Discovery Channel.
Here's the teaser trailer:
"No Fear. No Rules. No Saints." It's New Orleans, get it?
Being a non-motorhead and all around geek in addition to being a TV geek, I went ahead and Googled, "Is street racing legal?"
In a word: no. According to our good friends at Wikipedia (AKA The Internet), we learn that, "Street racing is an unsanctioned and illegal form of motor racing that occurs on a public road." Fascinating, right? I have no idea what the ramifications are for Discovery Channel bringing us an entire show, nay, a franchise dedicated to such a legal pursuit. No doubt the learned reality show producers of Street Outlaws: New Orleans have it all figured out in the Higher Quest of giving the masses the sweet, high octane street racing action that they so rightly deserve.
And in this clip from Street Outlaws: New Orleans called Cash Days Rematch, so much more is revealed.
"It's time to do some work on my own car," we are told by A Guy. Tell us more, guy, if you would! We're then introduced to a car, a 1992 Chevrolet Camaro, dubbed The Shocker, which we're told is "the baddest street racing car on the planet." With a name like The Shocker, it had better be, I suppose. Or at least inexorably provocative and thought provoking. The appearance of The Shocker reminds me of a "real life" and non-robot version of a battling robot circa BattleBots, that Comedy Central show from back in the day. "New oil, new spark plugs, new transmission. It's time for the crew to get The Shocker back into shape." Oh yes, indeed.
Someone known as The Birdman (AKA David "Bird" Jones) gets a phone call. "You and John 'Slow' want to throw down?" he's asked.
"When do you want to do this?" The Birdman responds, with a smile on his face and a gleam in his eye. At this point, you so know it's on. Particularly because The Birdman asked the caller the specific time at which he wanted to throw down, as it were. And also because the caller then says, "I am ready."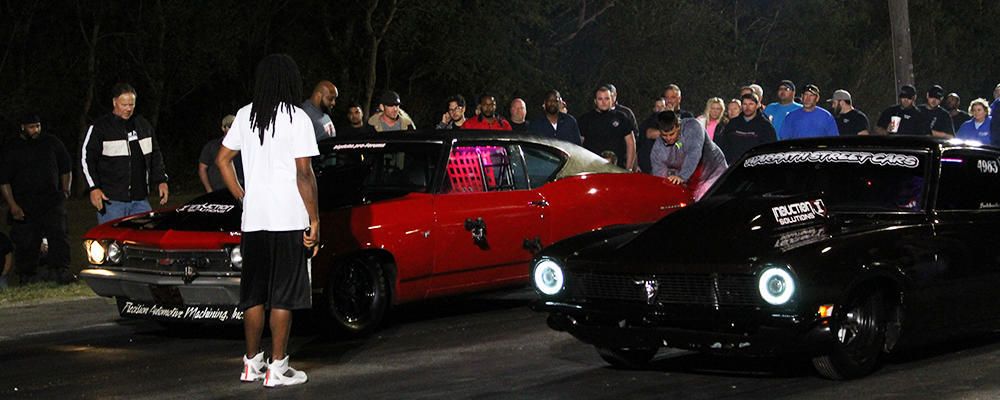 We then meet the caller, who relays that this is "crazy" because he just schooled The Birdman at an event called Cash Days.
And thus, we're talking about some sweet Cash Days Rematch action that's about to be on tap.
I could go for some BattleBots right about now, come to think of it.