Is "Boston Rob" Mariano, reality star of umpteen seasons of Survivor (including this season's Survivor: Redemption Island) and Amazing Race poised to become the new Michael Palin?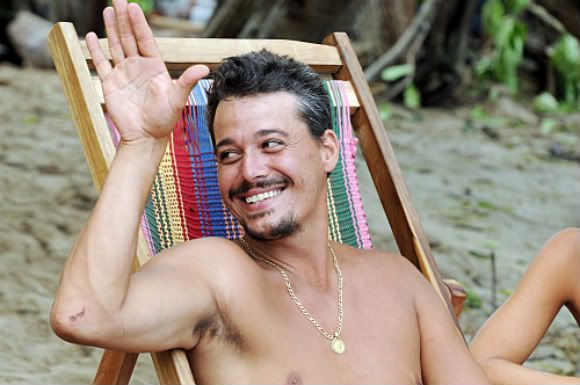 Stay with me.
Michael Palin of course is best known as being a member of the legendary comedy troupe Monty Python (he of the Flying Circus television program and subsequent films, specials, musicals, etc.). Years later, Palin went on to star in a rather charming and entertaining travel show called Around the World in 80 Days, in which he attempted to approximately the route and modes of travel used in the classic Jules Verne novel of the same name. A number of other series followed, including Pole to Pole (a trek from the north to the south). What struck me most was how Palin felt no need to shtick it up during his travels and hosting duties – he came across as a mild mannered, amiable, and witty Brit taking us along on an adventure.
The History Channel is now attempting to update that concept to some extent with Around the World in 80 Ways, in which Mariano and Gravedigger creator Dennis Anderson will reportedly ""circumnavigate the globe using 80 different modes of travel without repeating any vehicle." This means that they'll be running the gamut from the cutting edge of technology to the old school and silly.
There is s0me kind of as yet ill defined competition element to the new series ("sometimes they will work together and sometimes they will race") so it remains to be seen how much Boston Rob and Anderson will be expected to carry the show on the strength of their own personalities.
I'm enjoying watching Boston Rob run serious game on his fellow Redemption Island competitors this season, but I am going to take a wait-and-see attitude about Around the World in 80 Ways until details firm up a bit.