Quick Take: The Bachelor (Sean Lowe), "Week 2"
"Tacky ho's are a dime a dozen."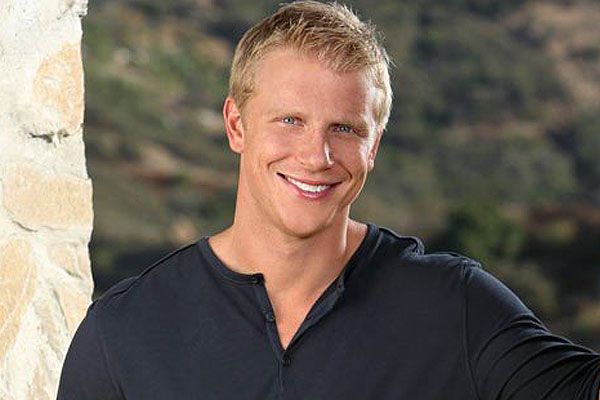 Review: The Bachelor (Sean Lowe), "Week 2"
(S1702) The date cards start to arrive during this second week of Sean's journey and the ladies are eager for them. The first one on one goes to Sarah and the first helicopter of the season comes to pick her up. Sarah and Sean are transported to downtown Los Angeles where Sean tells her they are going to free fall three hundred feet from the top of the building they are on. Naturally, she freaks out a little, but takes the plunge.
They get to the bottom to have drinks and Sarah openly talks about her disability. After their time together, Sean is impressed with her and gives her a rose. I have high hopes for Sarah and usually on this show the person that goes on an extreme adventure date with the bachelor/bachelorette, goes pretty far (see Jake/Vienna, Roberto/Ali and Ed/Jillian).
The dreaded group date is up next with Kristy, Amanda, Brooke, Lesley M., Daniella, Catherine, Robyn, Katie, Selma, Diana, Taryn, Kacie, and Tierra. They are taken to this elaborate mansion where they participate in a photo shoot for the Harlequin romance novels. The lady that has the most chemistry with Sean gets her photo chosen for a book cover. Kristy is a little too excited since she is a model and knows what she is doing. Tierra starts to size up the women as they change for the shoot and makes remarks about Kristy's hair extensions. Robyn overhears Tierra and bad mouths her to the lady who is doing her makeup. I felt that this was a little tacky since Tierra was only maybe a few feet away from them! But I guess there has to be drama at some point.
The girls are finally ready with them being split into four groups – cowgirl, vampire, sexy and historical. Lesley M. has good chemistry with Sean and the girls freak out when the photographer tells her to kiss him. Tierra tries to be sexy with Sean, but it doesn't seem to work that well. Kristy brings her A-game as she seduces Sean during their shoot. The photographer chooses her as the winner with this being the best photo.
The after party gets underway and most of the ladies get some one on one time. It is awkward between Lesley and Sean as both try to figure out who is going to go in for a kiss. She later steals him away from someone and plants one on him. Kacie's time with Sean is even more awkward as it seems he doesn't have the heart to tell her that they are just friends. I am a fan of Kacie, but I don't think this is going to last.
Sean pulls Tierra aside later to ask her what her deal is since he noticed she was a little uptight during the day. She gives the whole 'this is so difficult' speech and bats her eyes at him and he promises she isn't going anywhere. I can imagine that it would be hard, but you just met the dude and what show do you think this is? Elsewhere, Katie decides that this show isn't right for her and leaves for good. Sean understands and walks her out. After all the drama is over, Sean gives the date rose to Kacie. I am okay with him giving her a chance, but when you watch them together it definitely feels forced.
Desiree is the last to get a date and Sean decides he wants to see what kind of sense of humor she has. Sean meets Chris Harrison at an art gallery where they are going to play a prank on Desiree. They are going to make her think she has broken a million dollar piece of artwork and see how she reacts. She arrives at the gallery, where actors are playing an artist and a gallery owner. She gets lead to the back of the gallery and while the owner is out of the room, the art piece smashes on the floor. Desiree has no idea what to do while Sean and Chris are watching from a different room and laughing. The 'artist' comes in and gets mad at Desiree, but she has no idea what to do. Sean finally steps in and tells her that all of it is fake. She is relieved, but deep down she is probably thinking 'this is my date?'. Sean apologizes and takes her back to his house for dinner. They have a good conversation about family and he gives her the rose.
It is finally time for the rose ceremony, where Sean thinks he knows which girls he is going to send home. He chats with the girls who didn't have dates and then finds himself stumped on what to do. Ashley apologizes for the wedding dress on the first night and assures him she wants to find a husband. Robyn notices how diverse this season is, which is no coincidence and asks Sean what kind of girl he is attracted to. He gives the right answer of 'I don't have a type' and I find it hard to believe that he did not come up with this on his own.
While he is off talking to someone else, the other girls are trying to talk to Amanda, but she is having a weird moment. It is no secret that this show is edited to make things seem different, so this whole exchange with Amanda makes me wonder if she really blatantly refused to talk to the other girls or if they made it seem that was the case. The whole scene is weird and awkward, but when Sean walks in the room, Amanda goes back to being normal.
Finally the rose ceremony happens and with Sarah, Desiree and Kacie already having roses, it is AshLee, Lindsay, Robyn, Jackie, Lesley, Selma, Catherine, Kristy, Leslie H., Tierra, Taryn, Daniella, and Amanda who get the rest. To be honest, I think this season might be a snooze fest. Tierra is the only one that stands out as a drama queen, but this is only the second episode. Some of the girls might be waiting to unleash their crazy side! So far, Sarah, Lesley H. and Desiree are the ones that stand out to me.