Quick Take: The Bachelor (Sean Lowe), "Week 4"
Sean continues his dates with the ladies while Tierra makes waves.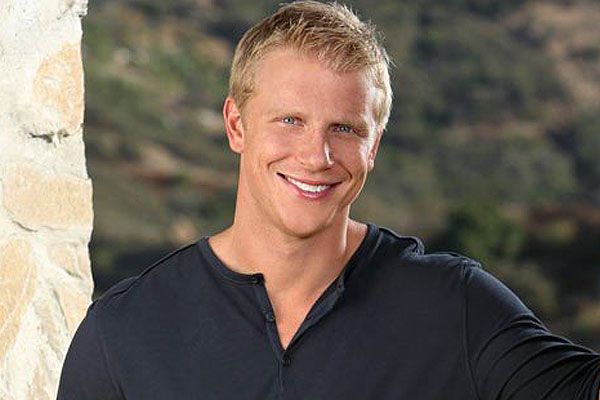 Review: The Bachelor (Sean Lowe), "Week 4"
(S1704) We are now in to week four of Sean's journey and there are thirteen women left. Selma gets the first one on one date of the week and she is forced to show her adventurous side when Sean takes her to the Joshua Tree National Park. They spend the afternoon climbing a mountain and the evening at a made up trailer park specifically for them.
At dinner, Selma lets Sean know that she wants to kiss him, but out of respect for her parent's Muslim beliefs, she can't. Sean understands and gives Selma a rose anyways, even though the look on his face says he is disappointed. My question is, how long can she go without kissing him? Selma is one of the best girls and she and Sean do have some good chemistry.
Group date is next with Catherine, Sarah, Amanda, Lindsay, Ashlee, Tierra, Robyn, and Jackie. Sean takes them to do some roller derby, but it doesn't really go as he planned. The girls start with some practicing but almost all of them have a hard time skating. Sarah has the most difficulty, but with support from the girls and Sean she attempts to . After Amanda falls on her jaw and has to be taken to the hospital, Sean decides just to do a free skate.
The date moves on to a cocktail party where Sean tries to have one on one time with each lady. While he is off talking to Sarah, Ashlee and Lindsay are trying to make conversation with Tierra with no avail. Ashlee tries to compliment her, but Tierra barely even acknowledges it. Amanda comes back from the hospital and is fine. She talks to Sean and tries to milk her accident for all of its worth. Tierra is still in a mood and when Robyn asks Ashlee and Sarah about Amanda, Tierra gets huffy about not being included in the conversation and storms off. Sarah tries to talk to her, but Tierra just wants to have a hissy fit instead.
Tierra goes to a producer and tells her that she wants to leave. She then goes into a crying fit and it is confusing as to why it is happening. As Sean and Lindsay go to get in a hot tub, Tierra is creeping in the shadows. Sean decides to talk to Tierra instead and she tearfully tells him that she feels like she is being tortured because she has to share him with other women. As the other ladies are talking about Tierra, Sean comes by and grabs the rose. The look on the girls' faces is priceless! He takes it back to Tierra and gives it to her. It is obvious that Tierra's fit was a ploy to win the rose as she smirks to the camera.
This was definitely the face palm moment of the episode! No doubt that the rose should have gone to Sarah for overcoming her issues with skating. Tierra is so tiring and her actions are definitely questionable. I hope that Sean soon realizes that she is playing him because I don't think I can handle another Bachelor where the mean girl wins (ahem, Courtney).
Leslie H gets the last date of the week and she is the recipient of the Pretty Woman date. Sean shows up in a fancy sports car and takes Leslie to Beverly Hills to go shopping. She gets to pick out any dress and it comes complete with diamond earrings and necklace. Side note, she got to keep the dress and earrings!
They go to have dinner, but the sparks aren't exactly flying. They have a good conversation, but Leslie H is definitely in the friend zone. Sean feels it too and has to stop the date. As he walks her to the car, she advises him that some of the girls are not there for the right reasons. Cough, Tierra, cough. If only she had done that.
It is time for another rose ceremony and girls I didn't even realize were still there come out of the woodworks to spend time with Sean. Catherine is suddenly in the game and gushes to Sean that she likes him. Tierra is still trying to convince Sean that she is a good girl and he tells her that if someone talks bad about her to him, he will ignore it. Tierra tries to make people think she is nice and attempts to talk to Robyn and Jackie. This whole exchange is confusing to me and the girls.
At the rose ceremony, Catherine, Desiree, Lindsay, Lesley, Robyn, Ashlee, Sarah, Jackie and Daniella get roses along with Tierra and Selma. Amanda is the one to go home and I am definitely okay with this. Out of the eleven girls that are left, I'd like to see him go to the home towns of Sarah, Desiree, Lesley and Ashlee. Selma definitely has a good chance of being in the final four and maybe even Catherine. Right now, there still isn't anybody whose relationship with Sean stands out. Next week, we get two doses of the Bachelor as there is a two hour episode on Monday and Tuesday night.