Quick Take: The Bachelor (Sean Lowe), "Week 6"
"Everybody watch your back. We have a Tierra-ist on our hands." - Lesley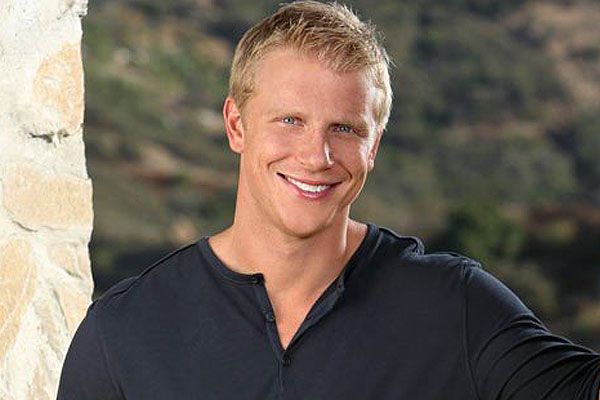 Review: The Bachelor (Sean Lowe), "Week 6"
(S1706) It is night two of this week's Bachelor extravaganza and it is spent at Lake Louise in Alberta, Canada. This place is so gorgeous I have already added it to my 'places to see' list! Catherine gets the first date of the week, leaving Tierra and Daniella the only ones who have not had a one on one with Sean. She gets dropped off in Jasper National Park where Sean drives up in a snow bus so they can go have some fun in the cold, blistering weather. Catherine is a trooper though and it is nice to see her not complain about her freezing her butt off.
After some frolicking and snow angels, the two head back to the hotel where they take a carriage ride to an ice castle made especially for them. Catherine gets serious at dinner by telling Sean that she wants to live life at its fullest, especially after witnessing a friend be killed at summer camp when she was twelve. That is some pretty heavy stuff to take in, but somehow it manages an 'I'm crazy about you' from Sean and he gives her the rose.
The date card arrives with Tierra, Sarah, Lindsay, Selma, Ashlee and Daniella's names on it, leaving Desiree with a second one on one date. Sean meets the ladies for the date and they take canoes across Lake Louise. The girls think that there is a hot tub on the other side, but are shocked when Sean tells them that they will be taking the polar bear plunge. The water is near freezing so they have to have a lifeguard and EMT on hand. Selma decides that the plunge is not for her, but the rest of the girls happily jump into the water.
After the jump, Tierra can't handle the cold and gets taken back to the hotel. Some of the girls are suspicious of her actions since the rest of them are fine. Tierra is deemed fine by the paramedic and when Sean visits her he tells her that he rather have her stay in bed for the rest of the evening.
At the get together after, the women are happy that Tierra isn't there, but little do they know she is getting ready to go to the party. When she comes in, it is so quiet you could probably hear crickets. It is a little suspicious that earlier in the day she was suffering from hypothermia, but still managed to put on heels to go to a party.
Sean has a good chat with Lesley, where she lets him know her feelings for him. He talks with Sarah, but he doesn't seem into her as much as she is into him. After some alone time with each of the girls, Lesley gets the date rose.
When they get back to the hotel, Sean decides to let Sarah go. He tries to tell her that things aren't clicking, but he might as well have used the old, "it's not you, it's me". My heart broke for Sarah because she is so sweet and is definitely better than Tierra. Heck, any of these girls are better than Tierra.
Desiree gets the last date and Sean takes her rappelling. There isn't much to their date since they have had alone time before. It seems as though Sean just wanted to reassure her that he likes her. They do have good chemistry though and I could see her making it to the end.
At the rose ceremony, there isn't any drama. In a shocking move, Sean sends Selma home, even though she did give in and kiss him on TV despite her parent's beliefs. Maybe her not taking the polar plunge was not a good decision, but I did think she was going to last a little longer. A not shocking move was sending Daniella home. Out of the six that are left, it seems like Desiree, Lesley and Ashlee are the best for Sean. I am on the fence about Catherine since we haven't seen that much of her, Lindsay seems a little immature and Tierra is… well, Tierra. Next week, we jet off to St. Croix where hopefully Tierra will finally be given the boot.