In 2007, The Bachelor introduced us to Brad Womack, an entrepreneur from Texas, when he was chosen to headline the show's eleventh season.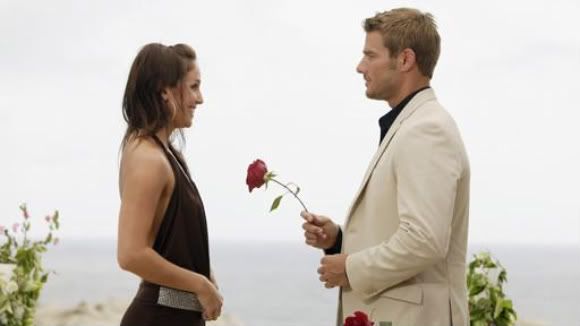 He was charming and was referred to as one of the hottest bachelors that ABC had chosen to date. After meeting and courting 25 women, Womack chose Jenni Croft and DeAnna Pappas for the finale. Both women seemed like they would be good fits for Womack and it looked as though it was going to be a difficult decision. After the two-hour wait to see who would be chosen, it turned out that neither Croft nor Pappas were the right fit for Womack and for the first time in the history of The Bachelor, no one was chosen at the end of the show. Womack did not feel a strong connection with either lady and instead of choosing one and leading her on, he he let go of both women.
After the season finale, the final women and the fans of the Bachelor were outraged. Harsh words were thrown at Womack wherever he would go and even Ellen DeGeneres called him a jerk on national television (she later apologized to him though). In the long run, Womack probably did the right thing by not choosing either of the women and it made for some great TV (The Bachelor is at its best when it has its unbelievable moments).
Three years later Womack is back again to see if he can find love and this time will have thirty women to choose from. Even though we have already seen him before, I still think this season is going to be entertaining. Judging by the promo, it seems Womack will have some obstacles to face and it will be interesting to see how the woman will treat him knowing how it ended the last time.
Although it seems ridiculous that you could find and fall in love with someone on TV in a six-month period, you have to give the guy credit for coming back, even after being nicknamed "Biggest Jerk in America." Heck, it is ridiculous to even watch this show in the first place! I can't help it as the women are catty and dramatic and it is amusing to see the lengths they go to for attention (e.g. putting panties in the bachelor's pocket during a cocktail party). I usually give in by the middle of the season and read Reality Steve for spoilers, but I think this time around I would like to be surprised. Womack seems sincere and if what he is saying is true, the ending won't be as disappointing this time around.
Season Fifteen of The Bachelor will premiere January 3rd, 2011 at 8:00 on ABC.