Like many people I know, I watch The Bachelor/Bachelorette for reasons that often elude me and that are difficult to articulate. Salon's Willa Paskin puts it nicely: "some addictive alchemy of repetition, stupidity, hope and flashes of genuine humanity."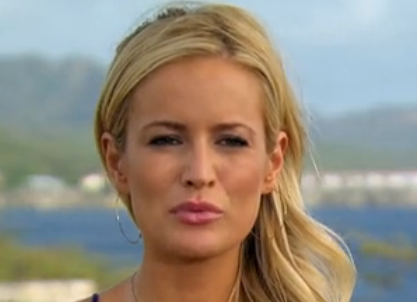 But what I do know is that while we wait for the current edition of The Bachelorette to wrap up, it's time to find ways to make the viewing experience better than ever. Or at least sloppier than ever.
And to do that we give you The Bachelorette drinking game. Or, 10 ways to get sauced while watching the sappy.
1. Each time you hear "like," pound a shot of Coors Light
The Bachelorette features lots of "confessional" interviews with a reality contestants, er, love seekers talking to the camera. These improvisational outbursts include lots of the use of "like" while our heroes attempt to articulate what they wish to convey to America, nay, the world. So enjoy a shot of the Silver Bullet when they do.
2. Each time you hear an unnecessary use of "just," kick back a good pull on a bottle of Pabst Blue Ribbon
This is another one that gets tossed around a lot. For example, "I just am at a place with Emily where I just can see just a future where…" It's time to harness this energy and kill off some Pabst with it.
3. If you see a helicopter, slurp down a snifter of Porto
Helicopters are the perfect way to kick off an adventurous and romantic (and expensive) date. Help celebrate by (quickly) sipping down some of Portugal's finest.
4. When the kids hop in the hot tub, drain half a glass of margarita
This one is self-explanatory, so just make sure you keep your blender near at hand and ready for action – as it will see some, make no mistake.
5. During each interminable and repetitive recap of what we saw during a previous segment/episode, drink continuously from a beer tap connected to a pony keg of Schlitz Malt Liquor
The huge upside here is that you'll be getting serious exercise by pumping the keg while you're drinking. Double bonus for you!
6. When "Bottles of" Chris Harrison does his awkward "whenever you're ready" move prior to the handing out of the final rose, down a flight of Cristal
I knew there was a reason I've always thought of wholesome-to-an-icky-fault host Chris Harrison as "Bottles of," and now I know why, yes!
7. When the music gets sad or creepy or suspenseful, sip rhythmically on a lowball of Grey Goose and tonic
There are those times when you need to get loose, and Grey Goose and tonic will be your get loose juice in such fraught situations.
8. During an inevitable awkward explanation of why a guy or girl is getting the boot, shoot a boot filled with your favorite English bitter
You've heard these countless times before. "It just wasn't there," or "You didn't open up quickly enough," or some such rubbish. If you're unfamiliar with shooting the boot, get a big old boot, and pour your favorite beverage (we're suggesting English bitter here for color) into it. Then tip the boot against your lips, and consume said beverage in an expeditious manner. And for extra credit, sing loudly, "Down in one! Down in one! Down in one!" afterwards. You'll feel better, and your housemates and neighbors will be encouraged by your spirit.
9. Delusions I: #winning – (drink: Victory)
There are umpteen times during each episode where a contestant will proclaim that they "know" they are destined to end up with the season's bachelor or bachelorette. With this kind of (over) confidence, you'll need to drink a Victory, a refreshing blend of rum, lemon, cranberry juice, and lemonade. Drink it and pose a cocky grin whilst doing, says we.
10. Delusions II: working out (drink: scorpion bowl)
Likewise, there's an equal number of exclamations each week from the bachelor/bachelorette about how they are "sure" the process will "work," that they will find their spouse and all will be all manner of well forever henceforth. Of course, this flies in the face of the show's current long term success rate (a sterling 9%), and yet they delusion on so good on them. For this reason, we heartily recommend that you take on a scorpion bowl during such times.
On a final semi-serious note: if you for whatever reason decide to get housed while watching The Bachelorette, please be (sort of) responsible, don't hop behind the wheel of your jalopy until you've (mostly) sobered up, don't down in a pool of your own sick, and so forth.