Quick Take: The Challenge: Battle of The Exes, "Love The Way You Lie"
"And then 18 bottles of wine later and it just got messy." - Aneesa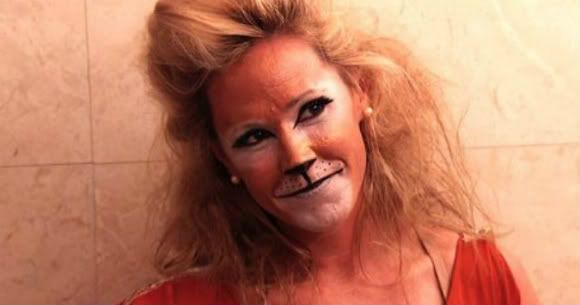 Review: The Challenge: Battle of The Exes, "Love The Way You Lie"
(S1204) As far as recent Battle of The Exes episodes go, last night's "Love The Way You Lie" was relatively tame. No one was borderline sexually assaulted, no one skinned a knee and was unexpectedly sent packing. Plus with Leroy out of the game, my rooting interest in the show has diminished considerably.
What we got on "Love The Way You Lie" was a run of the mill episode of The Challenge, and even without all the added excitement of prior episodes, I still think this show is the best reality competition on TV.
Things start out a little weird, with the cast members deciding to paint their faces up like lions and tigers and throw and "animal party." After approximately 18 bottles of wine, things start to get a little dramatic between Tyrie and partner Jasmine, which doesn't bode well for their chances in "Rolling In The Deep Challenge" scheduled for the following day.
For this challenge, both teammates grip a log as it rolls down a track above a lagoon. They hold on as long as they can and then drop into the water before swimming to the finish line. Unsurprisingly, Tyrie and Jasmine wind up in last place, earning them a spot in The Dome. Johnny and Camila "kill it" and earn the position of Power Couple.
After a series of dramatic events, going back to a previous Challenge on The Island, involving Johnny, Rachel and Mark, Johnny and Camila opt to send Aneesa and Rachel into the elimination round.
In The Dome, the elimination challenge is "X Marks The Spot", the same challenge that sent home Nate and Priscilla. Tyrie and Jasmine put up a valiant effort, but come up short. They are sent packing, while Rachel and Aneesa live to fight another day.