Quick Take: The Event, "I Haven't Told You Everything"
Starts off with tired clichés but ends with a bang.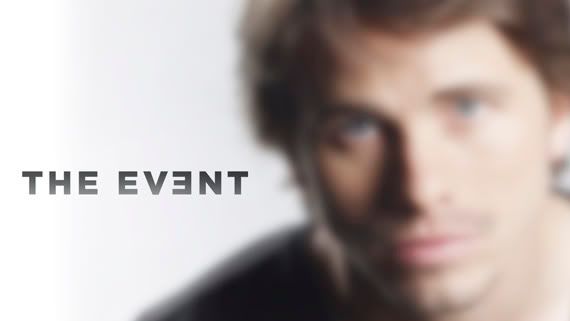 Review: The Event, "I Haven't Told You Everything"
(S01E01) At first glance, this show really could have sucked and during the first few minutes I really thought it would.
It all begins with an annoyingly cliché: a shaky-camera-with-people-screaming scene (a la Flash Forward or V). Then, the story cuts back in time to a nervous looking man on a plane followed quickly by a series of flashbacks revealing the nervous man's back story (a la Lost) and seemingly unrelated government secrets (again, Flash Forward or V). But somehow underneath all of those tired plot devices, the underlying story still seeps thorough and has something to offer.
Slowly but surely, we begin to find out more about our main character, Sean Walker (played by Jason Ritter -- yes he is the son of John Ritter) and even -- gasp! -- begin to care about him. It turns out he's a nice guy (or seems to be) and just wants to marry his girlfriend. Then the annoying flashbacks continue and we meet President Martinez (played by smooth, handsome Blair Underwood) just as he learns about a plot to coverup a weird Guantanamo-type holding facility in Alaska. As additional layers of the story are revealed, these two disparate storylines merge in a really cool way just at the last few seconds of the show.
I'm purposely being vague here, because if I say anymore it will kind of ruin the whole thing, but suffice it to say, when we find out what our nervous man Sean is trying to do on the plane, more questions are raised, some cool scifi-ish questions at that, and after the episode is done, we're left scratching our heads and wondering just what the heck happened.
Awesome.