The Simpsons is my favorite TV show of all time. More than that, it is my favorite piece of pop culture of all time. Frankly, it may be my favorite thing to ever exist. I love the show. Nothing has been funnier or sharper as The Simpsons was at its peak, which lasted for several glorious seasons. The show has been around for most of my life, and I have been watching it since my youth. I've got books, I've got DVDs, I've even got a figurine of the Blue Haired Lawyer because why wouldn't I?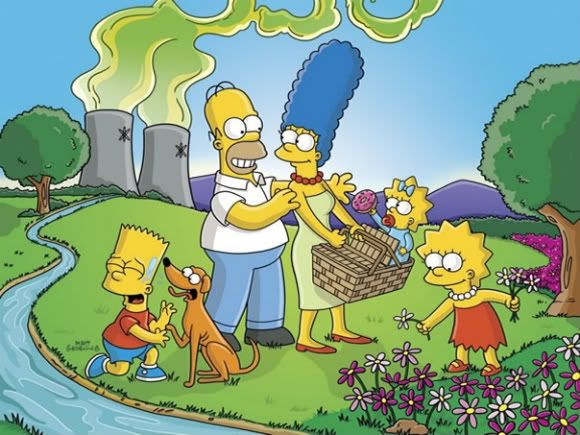 I have watched all 500 episodes. I don't enjoy it as much as I used to. It has been hit or miss for a few seasons now. A couple of seasons ago, there were two episodes so bad I couldn't make it all the way through them, which was a disappointment. However, they have also had some great episode too, such as the one with the beached whale, or when Homer and Bart conspire to write a young adult novel. If The Simpsons were a different show, it is entirely possible I wouldn't be watching it anymore. It isn't a different show, of course, it is The Simpsons. I will watch it to the bitter end.
I thought the 500th episode was pretty good, which while a far cry from the heyday of the show when almost every episode was great television, is still quite impressive. The Simpsons still has great characters, and a strong enough group of creatives behind it that can knock it out of the park once in a blue moon. Congratulations to The Simpsons on 500 episodes. If nothing else, they have supplied me and many of my ilk with hours upon hours of brilliant comedy.