Quick Take: The X Factor, "Chicago/Seattle Auditions"
The audition rounds continue and Paula and Nicole get catty.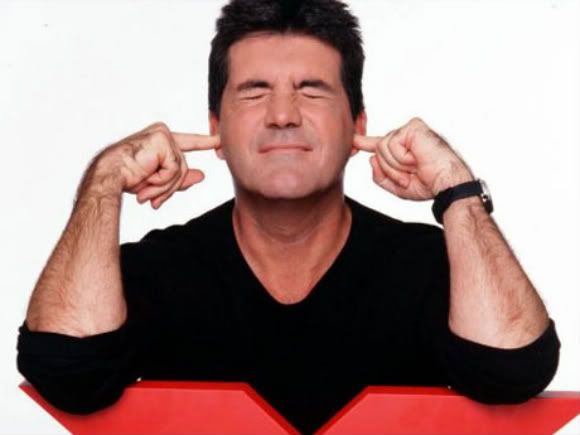 Review: The X Factor, "Chicago/Seattle Auditions"
(S0103) Auditions for the X Factor continued in Chicago and Seattle last night. This episode was actually more entertaining than last week's, perhaps because the focus was more on the talented singers than on the weirdos. There's one more night of auditions before the singers hit boot camp. Here's a recap of the most memorable auditions from last night, along with my own grade of their performances.
Fourteen year-old Drew Ryniewicz impressed the judges with her fresh spin on Justin Bieber's "Baby." But perhaps the best part of her audition came backstage when her father dropped to his knees and was overcome with emotion. It was really sweet. A
Country singer Skylelor Anderson was the epitome of cool under pressure when his backing track dropped out midsong. He took a beat and then just kept singing. Even though his vocal chops need a little work, this sixteen year-old has already proven he can handle the unexpected. B
My favorite audition goes to self-professed burrito slinger Josh Krajcik. This chubby Jeremy Sisto look-a-like stunned the judges with his soulful rendition of "At Last." The look of surprise on Simon's face said it all. A+
Virginia Beach R&B group 4Shore took a risk singing the L.A. Reid-penned "End of the Road," and it paid off big time. L.A. was really feeling it and Simon told the group that America would be proud to have them representing this country as international superstars. A-
Perhaps the weirdest audition came courtesy of 31 year-old grad student J-Mark, when he got his Mr. Roboto on while singing Radiohead's "Creep." The judges weren't quite sure what to make of J-Mark, but they let him through just the same. C+
Phillip Lomax, the Bruno Mars-looking crooner, hammed it up for the crowd with "Fly Me to the Moon," but his confidence bordered on cocky. His voice was so-so, but the judges all agreed he had star potential. B-
Deli clerk Tiah Tolliver's audition caused the first major rift between the judges when Nicole and Paula decided to pass on the bubbly, but pitchy singer. One of the arguments concerned Tiah's lack of backing vocals, which they said made it difficult to judge her. This was a little strange since on American Idol the contestants sing for the judges with no accompaniment, and last I checked, Paula knew a thing or two about how that process works. Simon was seething and pleaded with the ladies to give Tiah another chance. He was convinced that this girl had something special. In the end, Nicole decided to give Tiah another shot. B-
So who did you like last night? Any favorites emerge or is it still to early to tell?