Quick Take: The X-Factor, "Life Results Show #3"
"Part of doing this is being a grown-up." – Simon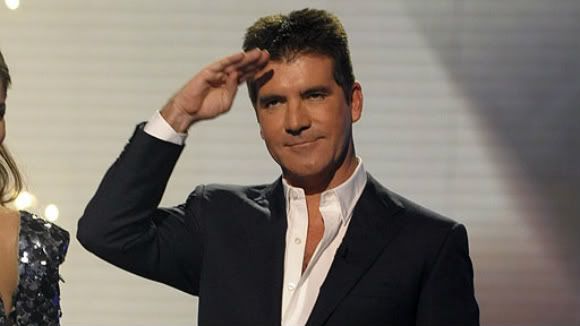 Review: The X-Factor, "Live Results Show #3"
(S0116) I am slowly, slowly learning how to stop worrying and love the reality television. I'm a late-comer, mostly because reality television frustrates and horrifies me. I'm not a natural born people person. I have to work really hard not to come off as a irritable bitch in polite company. I can do it, and honestly I'm pretty good at it, but that doesn't change the fact that I have to put effort into it.
Fictional characters are love because when they're dumb and annoying, I can write them off as figments of someone's imagination. The thing that frustrates me with reality television and all the "stars" associated with it, are that quite often, these people are irritating and eye-roll inducing, and completely real, which means I may have to interact with them someday. Somebody on this planet probably is interacting with one of them right now and I feel so bad for that person.
Furthermore, I don't understand why we need to have a performance show and a results show, because the results episodes, to me, feel like an hour of filler interspersed with thinly disguised Sony camera commercials, which are, essentially, more filler.
I considered catching up on my new crack, American Horror Story, and just tuning in for the last fifteen minutes, because honestly that's the only part anyone really needs to pay attention to, but I toughed it out for the entire hour because I have integrity. Or I'm a masochist. Or both.
It came down to Stacy Francis and Astro tonight, a showdown that surprised me because both performers are generally awesome. Stacy immediately started crying, I suspect partially because crying is like, her thing and partially because, realistically, she didn't stand a chance against Astro. He's energetic, fun, and he hasn't hit puberty yet.
I was surprised, then, when in my opinion, Stacy had the stronger performance. It was a lovely, mellow rendition of "Amazing Grace" and despite the panic she must have been feeling, she was complete calm on the stage.
Astro was pretty calm too, but he was also a little brat. I suppose that comes with the pre-puberty territory, and Simon, in a rare moment of brilliance, called him on his petulant attitude. He opened his performance with a complete dismissal of the voters who ranked him in the bottom two, and his performance was noticeably lacking any real effort. To top it all off, he gave Simon lip during the judges' assessment, huffing that he doesn't want to perform for people who didn't want to see him.
But of course, in the end, Astro is advanced and Stacy Francis is sent home in what, to me, felt like blatant ageism on Simon's part. He argued that Astro had the greater chance for overall success, which I took to mean "marketability." I mean, we already have our 40-something showstopper in Susan Boyle, right?