Do you think anyone has actually ever tried to "count sheep" while falling asleep? Who knows? All I know is that I think up different lists to try to rev down my brain to night-night levels when I'm having trouble getting some shuteye.
Sometimes I'll go alphabetical. For example, I'll come up with a list of TV Shows starting with A, B, C, etc. Usually I'll get a bit frustrated around L or K and stop, and the hope is that I'll go to sleep around that time. Alternatively I'll think geographically, and recently I thought, "What if I could come up with a list of the best TV shows that takes place in each and every U.S. state. That would simply be the most amazing thing that anyone has ever done, ever. Period."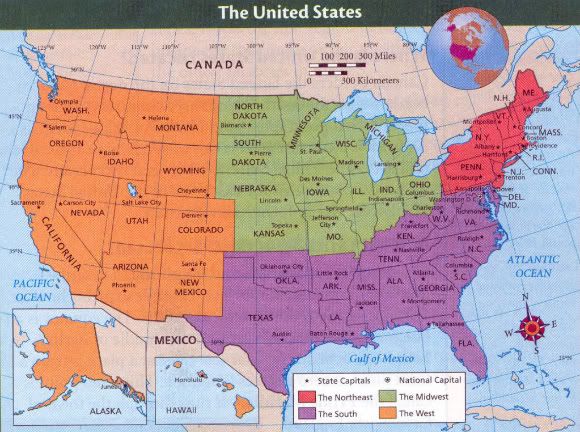 Now, obviously by no means is the following list scientific. I tried to mix things up a good bit, and obviously some states, such as Delaware, will have hordes more choices than others, such as Wyoming.
So the idea is to just to do a fun sweep around our great nation and try to pluck out some familiar shows in regional locales and some surprise selections as well. Please feel free to offer your own suggestions in the comments. Enjoy!
NORTHEAST
Pennsylvania – The Office
The greatest show to ever take place in Scranton also knocks it out on the statewide scale.
Massachusetts – October Road
Cheers is in the Mt. Rushmore of sitcoms already (I guess?) so I felt compelled to look elsewhere. I've been thinking about October Road of late: a very special show cancelled far too soon.
Rhode Island – Brotherhood
This show about Irish gangsters and politics in Providence never quite lived up to its promise but was watchable enough.
Connecticut – Who's the Boss?
One of the lines that stuck in my head from my childhood in the '80s is Tony Danza saying, Who's the Boss will be right back, stick around. That may reveal more about me than anything.
Maine – The Dead Zone
The first three seasons or so of this Anthony Michael Hall-helmed show based on the Stephen King novel were up there with the best you'd find on TV of the era.
New Jersey – The Sopranos
Sure, it's no Jersey Shore, but it'll do in a pinch.
New Hampshire – The Brotherhood of Poland, NH
I don't know anything about this show, but doesn't the title say it all?
New York – Mad Men
Four million shows can fill this slot, but in my book you go with Don Draper and the orbit surrounding Sterling Cooper (Draper Pryce).
Vermont – Newhart
I'm kind of starting to appreciate old Bob's understated brilliance as I get older.
THE SOUTH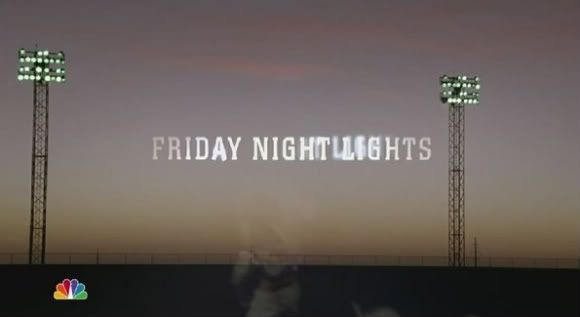 Georgia – The Walking Dead
I had to come up with a better choice than The Dukes of Hazzard, and then I realized: oh yeah, there it is. That's where you've been all along.
Kentucky – Justified
After a very solid first season, very much looking forward to what Timothy Olyphant, Walton Goggins, and crew will be up to next.
Delaware – The Pretender
As Wayne of Wayne's World fame might say: "It's Delaware."
Maryland – The Wire
All in the game.
Washington, D.C. – The West Wing
I miss the days when Jed Bartlett was president sometimes. Wait, you mean he wasn't really the president?
Tennessee – Memphis Beat
It's got a Memphis Beat and you can dance to it if you like.
West Virginia – Jamie Olliver's Food Revolution
Season One of the show delved into diet and nutrition in rural West Virginia, and it was fascinating stuff.
North Carolina – Eastbound & Down
From the twisted mind of Danny McBride. How can you go wrong?
South Carolina – Palmetto Pointe
I know very little about this show but dig the alliteration.
Florida – Cougar Town
Along with defending Jersey Shore as fine if lowbrow entertainment, I've taken up The Cause for Cougar Town as well. Fine gem of a sitcom it is.
Louisiana – Treme
Whereas The Wire captured Baltimore, David Simon's Treme is looking to do the same with Treme and New Orleans post-Katrina, albeit in a less gritty cop procedural and more character study kind of way.
Alabama – Any Day Now
"Mary Elizabeth, an outgoing white girl, and Rene, a shy black girl, become close friends as they grow up in 1960's Alabama." Yeah, I haven't heard of it either.
Mississippi – In the Heat of the Night
Have to dig this show if only because it showed off the superior acting range of Carroll O'Connor.
Virginia – Millennium
Pretty cool if downbeat cop show starring Lance Henriksen as a savant-like killer tracker.
Arkansas – Evening Shade
Maybe not what Burt Reynolds will be most remembered for, but then again it's got Marilu Henner and Charles Durning as well.
Oklahoma – Saving Grace
Falls right in the heart of a set of TNT shows that I feel I should catch at some point.
Texas – Friday Night Lights
The perfect small town show (at least to this bicoastal big city writer) makes Texas look like a pretty fine place to live in the process.
MIDWEST
Ohio – Family Ties
There's something about Alex P. Keaton and his devout worship of Ronald Reagan that is so quintessentially '80s.
Indiana – Parks & Recreation
If this dynamite comedy keeps up the pace it's on it seriously will be one of the all-time greats.
Michigan – Freaks & Geeks
This is such an "easy" choice for a TV Geek Army list that I almost wanted to go another way, but come on… this show absolutely ruled during its too brief run. Nice to see so much of the cast emerge as breakout stars (Seth Rogan, Martin Starr, James Franco, etc.).
Wisconsin – Happy Days
Ooh-ee-ooh, I look just like Buddy Holly. In our memories, we can all go back to a pre-shark jumping time.
Illinois – Good Times
Like Jimmy Walker, I'm dynamite.
Missouri – Rawhide
Rollin', rollin', rollin', keep them dogies rollin', man my ass is swollen, Rawhide!
Iowa – Drexell's Class
Can you believe this sitcom from the early '90s starred Dabney Coleman, Brittany Murphy, and Jason Biggs? Wait, you can?
Minnesota – Little House on the Prairie
Just me or did the show not really show the nine months of the year when the cabin was buried under 40 feet of snow?
North Dakota – My Secret Identity
Jerry O'Connell before he was The Defenders Jerry O'Connell.
South Dakota – Deadwood
Perhaps the greatest and weirdest TV western of all time?
Nebraska – The Young Riders
Stephen Baldwin starred in this show about the Pony Express in pre-Civil War Nebraska. Stephen Baldwin!
Kansas – Smallville
Where Superman lived before he was Superman.
THE WEST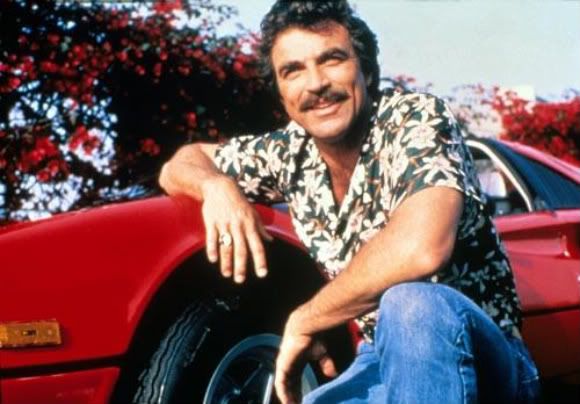 Washington – Dead Like Me
We miss you terribly, Dead Like Me. But not nearly enough for you to produce another (dreadful) TV movie.
Oregon – Portlandia
New show starring Fred Armisen and Carrie Brownstein looks bright and quirky, so that's good.
California – The Shield
Of the four billion shows to select from Cali, I choose The Shield not just because it's one of the great dramas of all time, but because it completely tramples the picture of Los Angeles portrayed by Hollywood for so many decades.
Montana – My Friend Flicka
1955 show about a dude in Montana and his horse named Flicka. But the adventures live on forevermore.
Wyoming – The Virginian
The Men From Shiloh reigned with reins through the '60s on NBC.
Colorado – Dynasty
The Carringtons ruled from their royal seat in Denver.
Idaho – The Manhunter
Will there ever be a TV show based in Idaho ever again? Time will tell. It always does.
Utah – Big Love
I seriously wonder what people from Utah think about this solid drama that is so closely tied to the state (and its history) where it takes place.
Arizona – Alice
Must not say it. Must… not… oh, okay I give in: kiss my grits. There, you happy?
Nevada – Las Vegas
Surprisingly watchable network drama, mostly based on performances coming from the likes of James Caan and Josh Duhamel.
New Mexico – Breaking Bad
This astonishingly tense and entertaining show also manages to make New Mexico look breathtakingly beautiful.
Hawaii – Magnum P.I.
Redefined mustaches and Hawaiian shirts forever.
Alaska – Deadliest Catch
This is the only reality show on this list, and not a bad place to start.