There's a lot of fun and funny both (to paraphrase Billy Crystal) on television tonight, but nothing's cooler than a top notch show that decides to put it all on the line by doing it live (to paraphrase Bill O'Reilly).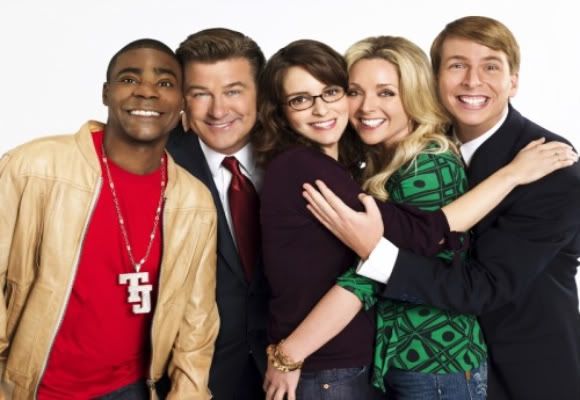 Therefore we're in for a treat tonight as 30 Rock is going live tonight at 9:00 on NBC, with the cast running through two "shows" for both the east coast and west coast. Keep it tuned to TVGA for takes on both tomorrow.
Meanwhile, catch up on NaOnka keeping it "100" on Survivor: Nicaragua, the Jersey menace invading South Park, Jersey getting kicked out of Dancing With the Stars (in the form of The Situation), the Terriers gang going jewel hunting, and Sons of Anarchy flipping the script.
Premieres & Returning
The Real Housewives of Beverly Hills – Bravo, 10:00
Significant & Notable
The Big Bang Theory – CBS, 8:00
Community – NBC, 8:00
30 Rock – NBC, 8:30
Fringe – FOX, 9:00
The Office – NBC, 9:00
Project Runway – Lifetime, 9:00
The Apprentice – NBC, 10:00
It's Always Sunny in Philadelphia – FX, 10:00
The League – FX, 10:30
Jersey Shore – MTV, 10:00
Anyone Still Watching?
Bones – FOX, 8:00
Grey's Anatomy – ABC, 9:00
Do We Care?
$--! My Dad Says – CBS, 8:30
CSI – CBS, 9:00
Outsourced – NBC, 9:30
Private Practice – ABC, 10:00
The Mentalist – CBS, 10:00
Weird & Wonderful
The Real Housewives of Washington D.C. – Bravo, 9:00
The Vanilla Ice Project – DIY, 9:00
Lottery Changed My Life – TLC, 9:00
Morays: The Alien Eels – NatGeo WILD, 10:00