This TV Geek Army Roundtable features a discussion of television series finales. Check out the previous parts here.
There's a real frustration for any dedicated viewer of a prematurely cancelled show. Often storylines are left hanging and there are strong negative feelings fostered due to lack of closure. It is a very human desire to seek closure. It's this desire that leads me to the TV Show Movies I'm still hoping for: The 4400 and The Dead Zone movies. The cancellation of both of those shows still hurts.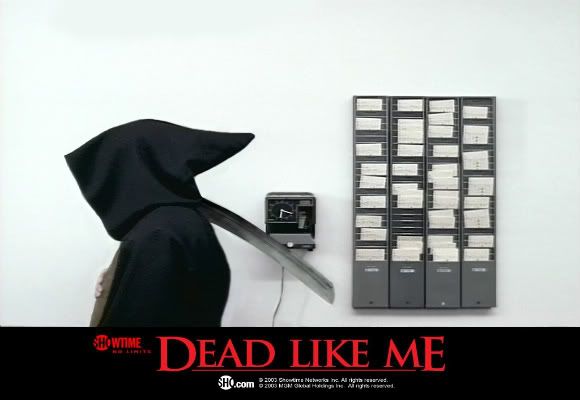 There have been a host of these TV Movies made over the years. Family Guy returned after 'The Stewie Griffin Story', Futurama returned after no less than four of them (there's more I'd like to write about Futurama's finales but it will have to wait).
Eric mentioned Firefly and Serenity in the previous edition of this roundtable, and it's a fine show to start with. Firefly was one of those shows that burned briefly and brightly, and it remains one of television's finest shows. Serenity was an attempt at re-birthing the show and continuing the existing stories. It's a great example of the TV Film because it both succeeds and fails at the same time. Don't get me wrong; I do love Serenity, but I much prefer Firefly and the fact that I'm even able to make a distinction like that between the two shows the size of the disjoint between them.
There is a lot to like about Serenity, but there were also a lot of decisions made during the writing and production process that were quite simply bad. The change in lighting onboard Serenity, the retardation of character growth (including setting back relationships between the characters), the discarding of previous threats and also the rather dubious decision to 'retell the meeting of the crew' in order to make the film more accessible to new viewers; these are all decisions that quite frankly pander to human sloth and really treats the audience with a fair lack of respect.
I know that sounds exceptionally harsh; Serenity isn't that bad and in truth, it's actually quite a good film. It just lost sight of what the show was in an attempt to scale up for the big screen.
Another show that ended prematurely was Dead Like Me. Eric briefly mentioned it in his previous post and I wanted to touch on it a little deeper. DLM was a beautiful show that remains one of the greatest portrayals of depression on television (Vincent and the Doctor surpassed it recently) with a lighthearted story, a lead you just can't help but fall in love with and none other than Inigo Montoya himself (Mandy Patinkin)!
I was both saddened and uplifted by the end of DLM. The cancellation of the show was somewhat surprising, but the show did manage to end on a perfect note and as such I didn't feel too let down. But I was still exceptionally excited when I heard that a DLM movie would be coming to the small screen via Showtime.
Excited I was... until various details started to come out, and sure enough when I watched the film the issues I'd noted were indeed a problem. First and foremost was the loss of Rube/Mandy Patinkin from the group dynamic. Mandy is a fantastic character actor and as such Rube brought a great deal of gravitas to the screen. He was a deep and interesting soul who provided the perfect foil for 'Peanut' (George) to bounce off and learn from.
Losing Rube was bad news, but the the replacing of Laura Harris with Sarah Wynter as Daisy Adair was hugely ill-advised. Daisy was never an essential character for the show; she was fun but not as well rounded or as interesting as the other characters. She could have been written out at the same time as Rube, leaving the remaining trio (George, Mason and Roxy) trying to move on without their friends, a concept with far more potential than the rather gimmicky part played by Henry Ian Cusick.
Dead Like Me: Life After Death did have one decent storyline - George's unwise relationship with her sister Reggie did make for some powerful moments, so while the movie on the whole was... not good and without Life After Death the series would have closed on a perfect moment. With it the series leaves a slightly bitter taste in the mouth. It did have some brighter moments, but the show would have been better off without a film.
All of this does make it seem that the TV Show Film Finale is never a good move, but that is not always the case. There is one show that managed an incredible movie that functioned as the perfect cap to an incredible series.
I refer to Homicide: The Movie.
On the surface it looks almost completely gimmicky with its tagline of "The One Case So Important, Every Detective Is Back." And you could be forgiven for assuming that it was an attempt to cash in all the chips and really make things "epic".
It's not. Really it's not, it's just an incredible piece that remains true to the show it closes out, as it manages to balance the presence of no less than eighteen lead characters from the show's various seasons and still deliver a story that is poignant and entirely faithful to the main message of the show.
It's one of the great finales and the fact that it is a TV Movie doesn't diminish that one iota.